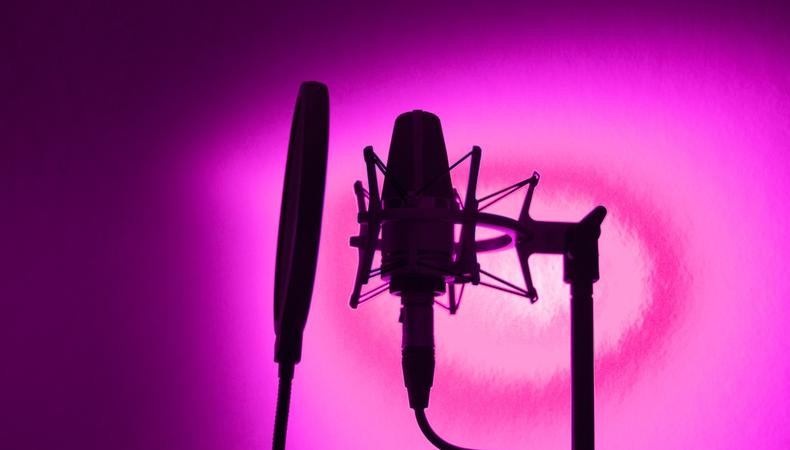 Be a fly on the wall as some of the most well-known players in the voiceover industry offer their insight! From successfully working abroad to what to look for in a teacher, hear from these eight professionals.
FORGING A BRAND
Michael Buffer, ring announcer
Forging a brand for me, originally, meant focusing on my appearance and presentation. Then I developed a trademark phrase—"Let's Get Ready To Rumble!®"—to enhance the latter. Eventually the phrase became more recognized than both. It took on a life of its own as a brand, but most importantly the phrase couldn't be separated from the speaker. Thank goodness it was accepted as something that only had mainstream impact when used by me. Over 30 years, my brand has been part of the sports and entertainment scene; that still overwhelms me and I love every minute of it.
Rudy Gaskins
Forging a brand is a strategic undertaking to clarify the singular sales proposition of your service as it relates to your audience. First, understand that your brand is not what you say it is. It's what your audience says it is, hence the popularity of marketing surveys. You may choose a relaxing sky blue for your brand colors but your audience may see it as an oppressive corporate blue. A brand strategy takes multiple synergistic elements. Start with an honest appraisal of your service and your audience.
WORKING ABROAD
Rachael Naylor, voice actor and founder of the VoiceOver Network U.K.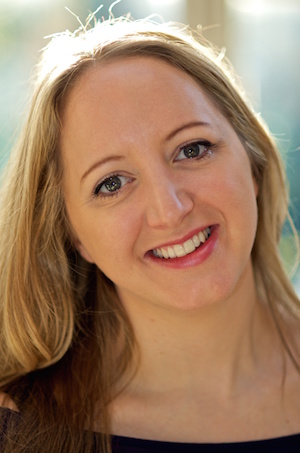 U.K. talent are only allowed one agent, unless you are a foreign voiceover artist, in which case you can have multiple agents. Generally you get booked from your voice reel. Occasionally, you audition or do a demo. When you do audition, it'll normally be from your home studio. You may have to come into London to audition for things like video games and animation. Build your database of contacts through Google, LinkedIn, and networking. A good web site is vital, as clients often find you via web searches. Agents frown on pay-to-play sites here.

Joan Baker
I've booked a few jobs in the U.K. and Australia that came through my U.S. agent. Once, a Chinese producer saw me hosting a U.S. event and hired me as a live announcer for a Chinese event in the U.K. Huh? I learned, as a company owner when using talent agencies for foreign talent, that agencies simply pull from the same local pool of foreign freelancers. Therefore, there's no need to call multiple agents. So, if you want work in foreign countries, freelance with multiple agencies.
TRAINING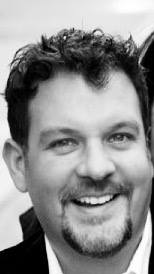 John "Hoss"Hossenlopp, agent at CESD Talent Agency
Just as there are "natural" athletes, there are "natural" actors in stage, television, film, and yes, voiceover. Having an acting background is a firm foundation for someone wanting to pursue a career in voiceover, but hardly a guarantee of success. An analogy: Law school won't teach you much about practicing law in the real world, but it will give you the foundation and discipline to do so. A trained actor will have the same building blocks for success in voiceover, where those who aren't, might not. Anyone can take the New York State bar exam, and if passed, practice law. Going to law school isn't required—who knew?! The same applies to voiceover.
Rudy Gaskins
The traditionally trained actor comes to the table with a broad set of skills that are familiar to directors and agents. These skills facilitate the creative collaboration. Voice actors without this training, or who are not in a position to learn on the job, get their training from private voiceover teachers who hone the skills and career guidance needed for voiceover work. Many voice actors go this route, combined with transferable skills, such as singing, radio announcing, etc., but they will benefit from adding basic acting skills like sense memory, emotional recall, improvisation, and rehearsal process.
TEACHERS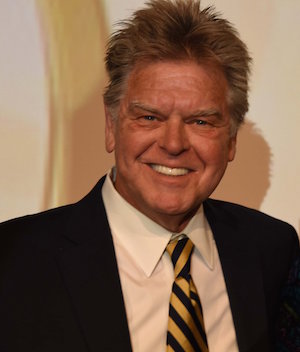 Patrick Fraley, voice performer/master teacher
You asked me where teachers fail—that's pretty loaded. I can only speak to when I fail as a teacher. I fail when…
- I don't teach and model gratitude. Gratitude is systemic.
- I don't deconstruct areas of skills. This overwhelms students with too much all at once, ushering in fear, and fear is our primary enemy.
- I don't encourage boldness. There is room for subtlety, but no room for timidity.
- I don't model and encourage joy. That's why they named them "plays.
Joan Baker
Trusting your instincts, life experience, and the power of objectivity is overlooked in teaching. Teachers set up a curriculum and push students through an assembly line. But students show up with different needs, learning styles, and objectives. Much of how I teach, as with any trade, is technique, terms, process, and how the business is organized. To import those things, and much subtler factors, I plug into the nature of the student's learning style – meeting them where they are. It's a therapeutic approach.
WHAT THE PRODUCER WANTS FROM YOU
Sharon Martin, voice actor and executive TV producer at Oxyge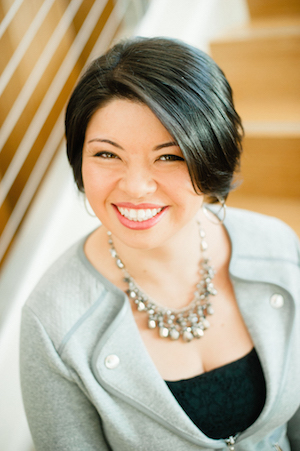 n
Be consistent. Especially in series work, many projects require pickups. Having someone who sounds consistent session to session is a lifesaver. In your unsupervised sessions, offering two or three good takes with slight changes on emphasis and speed will save a producer in an edit crunch. Know common pronunciations and when in doubt, ask how to say any unfamiliar terms. No producer wants to tell you, "You said 'Wednesday' wrong." It's just awkward for everybody.
Rudy Gaskins
As a producer-director, I embrace voice actors as part of the cast and crew. After the intense corporate wrangling of creating the "perfect" script and the intense boardroom debates before finally getting approval to record, it's my joy when the voice actor shows up ready to play. If they step into the booth and launch into wacky vocal exercises, I instantly feel at ease. The actor has arrived! The voice actor should continually cultivate their performance repertoire outside the booth and bring it with them at show time.
READ: "4 Ways to Drop the Voiceover Mic"
WOMEN IN VOICEOVER
Tasia Valenza, Daytime Emmy-nominated actor and voice actor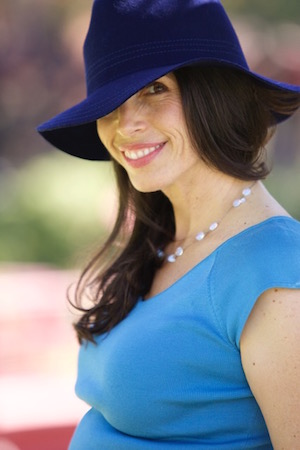 Being a female voiceover artist has everything I love about being an actor without any of the downsides. Actors are often pigeonholed into roles, which fit a particular look and stereotype. Being a voiceover artist, I am free to be able to play anything my "voice" and talent could do. With voiceover, some of my dear friends are my "competition," but we all support each other all while still competing for roles.
Joan Baker
How women are cast for voiceover jobs in America reflects the way women are viewed worldwide. Just as there are pockets of the world where equality for women isn't even on the social radar, there are pockets in the voiceover industry where women are assumed to be null and void, namely TV promos, movie trailers, and sports casting. The next 10 years will see a less biased and more empowered millennial generation of executives who operates with more affinity for fairness and the gifts of women.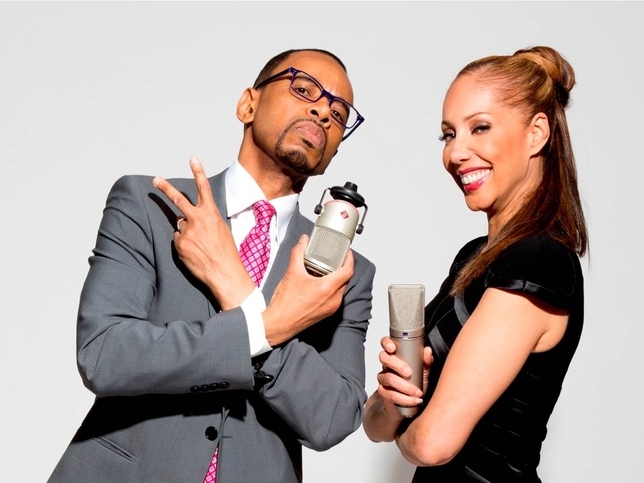 Joan Baker is the author of "Secrets of Voiceover Success," and the winner of multiple Promax and Telly awards for commercial and documentary voiceover performances. She is an actor, voice actor, and teacher. Baker trains individuals and groups in the craft of voice acting and VO career management. She has written trade articles for Backstage, Adweek, Multichannel and Broadcast & Cable.
Rudy Gaskins, is an Emmy Award–winning creative director and branding expert. He launched Push Creative Advertising in 2001, after holding executive roles at Court TV and Food Network. His accounts span American Express, Tribeca Film Festival, Lexus, and BET. Rudy has written, produced and directed hundreds of commercials, promos, and marketing campaigns and has directed documentaries for PBS.
Joan Baker and Rudy Gaskins are the co-founders of That's Voiceover!, an annual career expo, and the creators of the newly formed Society of Voice Arts and Sciences and the Voice Arts Awards.
Follow them on Twitter: @JoanTheVoice and @RGaskins1, and like them on Facebook: Rudy Gaskins At Large and Joan Baker Live.
The views expressed in this article are solely that of the individual(s) providing them,
and do not necessarily reflect the opinions of Backstage or its staff.