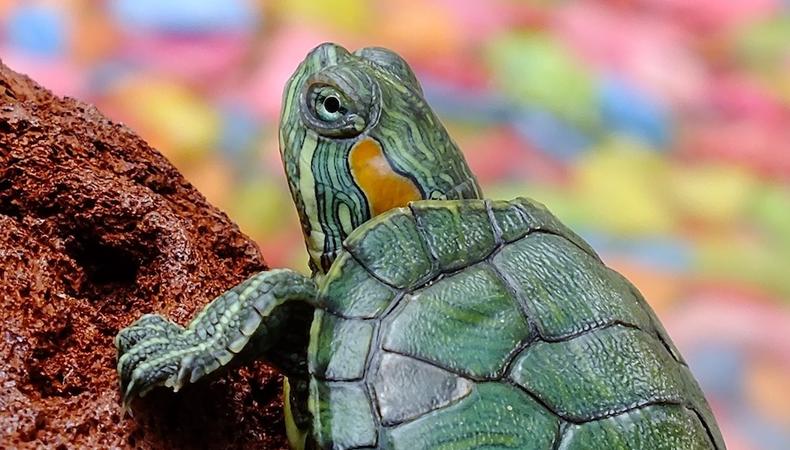 We all know Aesop's fable about the hare and the tortoise. One was fast, a bit arrogant and overconfident. The other was slow but determined, focused, always going forward. And we all know who won the race and why. The hare took a break during the race because he was confident a short nap wouldn't hurt. It was just time off to relax and he thought it wouldn't matter. The tortoise plodded on, never stopping. When the rabbit woke up and got back on track, the race was over. The tortoise had crawled on ahead of him.
Many new actors view their career as a race they need to win as soon as possible. They're much like the hare, dashing off out of the gate with fervor and enthusiasm, only to lose that momentum down the road from burnout.
When it becomes difficult to get an agent or auditions for the major roles aren't open to them. When continuously marketing themselves and networking doesn't provide the expected successful outcome. This is when some actors give up, slow down, or stop altogether. Some actors don't even realize they need to market themselves at all; they think a successful career will come to them if they just keep taking classes and wait for a break.
But the reality is that most successful actors plodded along for years before any major accomplishments happened. And though it may have taken a while, that process was incredibly helpful in developing their brand and style, and refining their talent.
READ: The 2017 Oscar Nominees' First On-Camera Roles
They connected with a slew of industry professionals after dozens (or more accurately, hundreds) of auditions. They developed a network of people who became close friends and thought highly of their work, calling them in again and again until they booked a job. They developed a team of agents and managers who were there for them, helping them progress, representing them, submitting them for roles, believing in them. They worked persistently to get that next role. They were consistent in their marketing efforts.
Much like the tortoise, it's these two things that create a real path to success. It's paying attention to details, following through, always being ready, practicing patience.
When you're young and fresh out of school, this can be incredibly hard, especially when you see other actors who you may think are less talented than you, less attractive than you, not as well trained as you, who are getting major roles. When they get cast and you don't, it hurts. But that too is part of the race: understanding that everyone has a different path with different skills, appearance, and abilities.
You have to realize and accept that there's a reason for everything, that things aren't going to be "fair." Even if you were the best at the audition or the most beautiful or the most interesting...even if you're friends with the writer or producer, you may still not get the role.
Instead, focus your energy on what you want and now what other actors are achieving. Never settle for second-rate anything: tools, agents, representation, your attitude, your auditions, your everything. Remember that this is a business of patience and persistence. These are the marks of a winner. Be the tortoise and just keep going no matter what.
When you see others flash by in a hurry for instant acclaim, know that you're in it for the long run and will win the race if you give it time.
Having been selected by major N.Y. and L.A. agents, casting directors and personal managers as the "Foremost Marketing Coach for Actors," Gwyn was a successful actor herself working in all medias. As an Emmy Award-nominated contract player, she appeared on "All My Children," "Guiding Light," "As The World Turns," "One Life to Live," and others. Gwynalso guest-starred in primetime pilots and TV series. Favorites include: "The Lucy Arnaz Show" and "Woman of Valor" (Emmy Award). She appeared on and off-Broadway, and in classical Repertory theater productions, from Shakespeare, Moliere, and Tennessee Williams to Noel Coward. On Broadway, she was in Kaufman and Hart's "The Man Who Came to Dinner" at the Circle in the Square and Joshua Logan's last play, "Trick."
With coaching clients on both coasts and internationally working in all medias, she is the premier role model with winning strategies and first-hand knowledge of the TV, film, and theater industires which she willing shares to help new actors succeed. Gwyn offers actors a complimentary 15-minute career session upon request. You can reach her at info@gwyngilliss.com or check out her coaching programs at gwyngilliss.com.
Ready to test out the slow-and-steady method? Check out our film audition listings!
The views expressed in this article are solely that of the individual(s) providing them,
and do not necessarily reflect the opinions of Backstage or its staff.