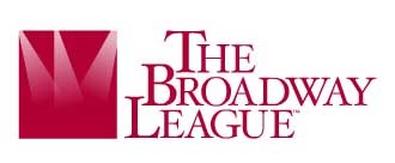 Broadway is chiefly known as a destination for the best in artistic showmanship and dazzling performances. But in addition to being a cultural mecca, Broadway is an industry with a formidable economic presence in New York City. A recent demographics report released by the Broadway League reveals who is fueling this business and how these theatergoers are choosing to purchase their tickets.
The report, "The Demographics of the Broadway Audience 2011-2012," showed an increase in tourist audiences. While in the last study tourists accounted for 61.7 percent of all purchased tickets, over the 2011–2012 season 63.4 percent of ticket purchases were made by tourists. Foreign visitors comprised 18.4 percent of all admissions. Online purchasing is also on the rise, up from 44 percent to 47 percent in this study, and continues to be the most popular method of ticket buying.
"This was our strongest 52–week season in history in terms of attendance and grosses with over 12.3 million admissions," Charlotte St. Martin, executive director of the Broadway League, said in a statement. "We are pleased to see growth in the international market, as New York City continues to show strong tourism numbers... Word of mouth continues to be the greatest influence for show selection, with a notable uptick in the power of social networking posts."
The report also reveals that playgoers are perhaps more vigilant than musical lovers in terms of attendance. Playgoers saw six shows in the past year, whereas musical attendees watched four shows. Whether seeing a play or musical, women made up 67 percent of theater audiences, a noted trend in the past few decades. While die-hard theater aficionados (those who saw 15 or more shows in a season) comprised a mere 5 percent of the overall Broadway audience, they represented 29 percent of all admissions, which translates to 3.6 million tickets.
The report is based on information gathered from extensive surveys administered at 31 different productions at 81 individual performances from June 2011 through June 2012. In total, over 16,000 surveys were handed out and 9,903 were returned.