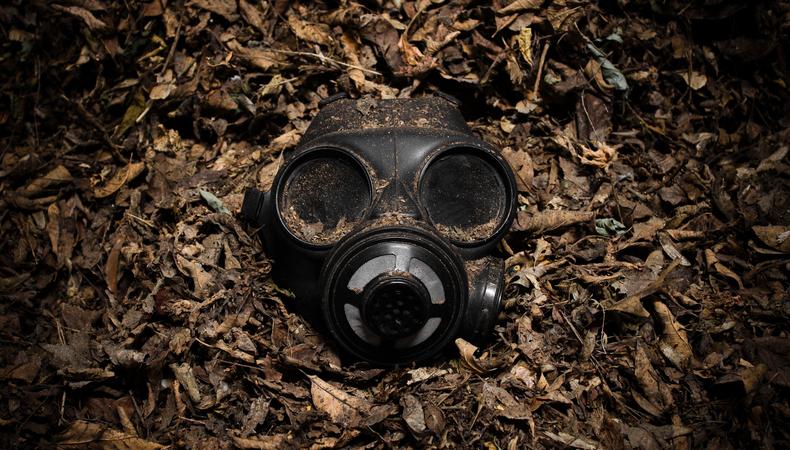 For years, I've had a passion for helping actors stand up for themselves and achieve badass results, often without the help of reps. And doing so requires the ruthless debunking of many toxic industry myths that can stunt an actor's development and end a career. Below are two of the biggest, most harmful myths that need busting, and how to do it.
Myth #1
One of the most chronic delusions I see actors falling victim to is the belief that an agent or manager is a magic pill. That once found they will solve your existential dilemma and deliver an acting career to you on a silver platter. It never happens.
As I've mentioned in previous articles, 99 percent of the industry's agents and managers do not know how to—or deliberately choose not to—use a phone to pitch their clients to production offices and casting directors for major film and TV auditions. They think they're "not supposed to that." They're afraid someone will get mad at them. I've heard this a lot: "So-and-so casting director will 'have my head' if I call." Instead, they choose to "obediently" submit their clients online via "breakdown services."
But there is no way to make a significant living as an agent or manager without using the phone to pitch clients. Actors who are submitted solely online by their reps stand a lottery's chance (at best) of ever getting into an audition room. Submitting actors online only is the equivalent of throwing a handful of bubblegum on the wall in the hope that something sticks. Furthermore, if that rep miraculously gets their client an audition from that online submission, the chances of that actor's performance making it to a producer is nil.
Laziness, an irrational fear of rejection, and not knowing how to sell clients are the primary factors for reps not using the phone as their primary method of attack. But using the telephone to pitch separates the doers from the dreamers. In the entertainment industry, it's critical for separating the mega-successes from the failures.
How to fix it: The good news is that there is a right way (and a wrong way) for actors to directly pitch themselves for every role they're right for while building game-changing relationships with major producers, directors, writers, and casting directors.
READ: The #1 Reason You Won't Book The Role + How to Fix It
Myth #2
Although casting directors whittle down the masses to a few actors, they don't actually cast actors. Writers, directors, and producers make all the final casting decisions. This myth causes a great deal of F.U.D. (fear, uncertainty, doubt) among actors who think it's their duty to spend emotional energy toadying up to and trying to please casting directors.
How to fix it: You need to know how you're going to sell yourself when you—or your team—get on the phone with production and casting. When you pick up the phone to pitch, you have seconds to communicate who you are, where you fit in the industry, and what your value is to the production. Once crafted, this concise and impactful pitch is something that cannot be ignored.
A value proposition is a succinct statement that gets straight to the point. It hits home with what you're offering, why it's beneficial, and why you are the answer to their quandary. It's the DNA of all of your marketing, social media, email/phone pitches, etc. Unfortunately, most actors neglect to lay this strong foundation before they dive in and invest huge amounts of time, money, and energy in their career and all the collateral that goes with it: reels, pictures, websites, social media, stylists, PR, etc.
By strapping accountability onto your own shoulders—where it belongs—there will never be anyone else to hold you back from achieving your wildest dreams. The result is that you get to launch your career faster and on your own terms.
Sign up here to get Pearlman's FREE acting and career tips delivered to your inbox, and email [email protected] to launch your career now from anywhere in the world, or schedule an audit.
Get all of your audition questions answered by peers and experts on the Backstage Community forums!
The views expressed in this article are solely that of the individual(s) providing them,
and do not necessarily reflect the opinions of Backstage or its staff.