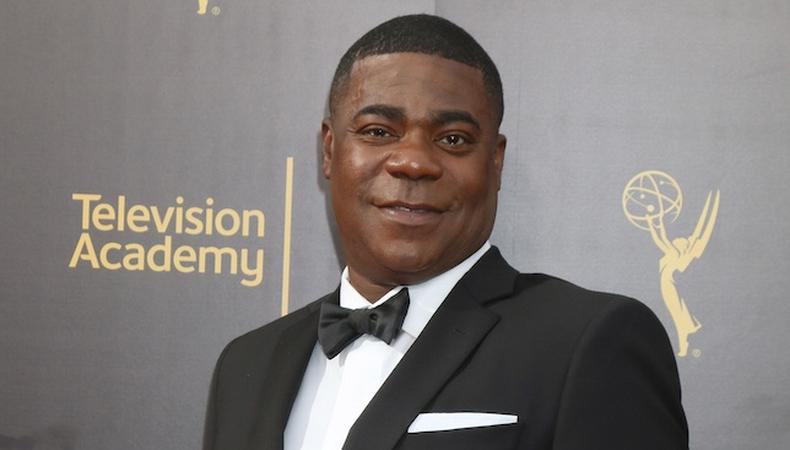 Stay in the loop on industry and casting news with our weekly write-up on who's been slated for recent film and television roles!
"Tracy Morgan Project"
Morgan is ready to spring back into action after taking a medically induced leave of absence. The boisterous comedian is bringing his talents to TBS for his new untitled half-hour comedy series. The project will follow an inmate acclimating to the outside world after serving a 15-year prison stint. Having returned home to his newly gentrified Brooklyn neighborhood and twins he didn't know he had, he finds himself slipping back into old habits to make ends meet. The project was formerly housed at FX before being picked up to series at TBS. Morgan is currently the only actor attached to the production that will begin shooting in May. Barden/Schnee's East Coast office will handle the pilot episode's casting needs with additional actors expected to be announced throughout the spring. New York, like most of Morgan's projects, will host the series.
"Mission Control"
Start the countdown, Houston—we have a pilot! While "Hidden Figures" is sauntering through awards season, it seems another NASA-inspired project is getting ready for lift off over at CBS. A new group of astronauts and scientists are about to embark on their most critical mission yet, and must learn to juggle their personal lives with the pressure of providing an error-free ascent into space. The topical addition to CBS' pilot lineup is currently without a cast, but the women at April Webster & Associates are on board to change that. The project is slated to start shooting in March. Albuquerque, New Mexico, is set to host the production for its pilot shoot in what is sure to be one small step for man and one giant leap for network television.
"Lodge 49"
Grab your board because the waves are rolling in for AMC's new series. Following a deadbeat ex-surfer looking to rediscover joy after the passing of his father, the show finds him joining a fraternal order whose members are a well of inspiration. With help from his newfound friends, he learns to rely on himself to battle his greatest fears and foster his strongest desires. The series, which will premiere in 2018, already has Wyatt Russell ("Black Mirror") attached for the lead role. The beachy-blond Russell won't be solo on the cast list for long, as Debra Zane looks to expand the ensemble before production starts in August. Atlanta will host the project as the series goes into its first season.
For the latest news, check out backstage.com/resources to find thousands of production listings, casting directors, acting classes, agents, and more!
Want to find out who's casting? Call Sheet's Industry Buzz will help you stay in the know.