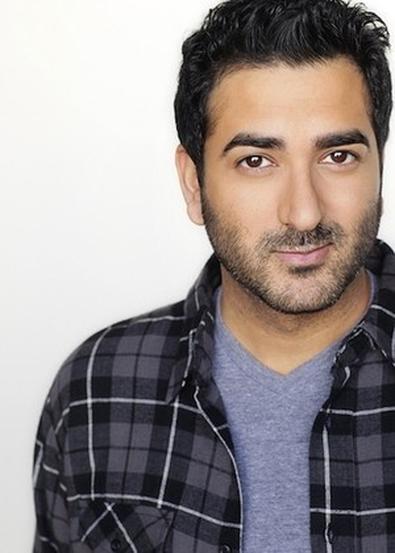 Unless you're one of the financially fortunate few, it can be a constant challenge paying for all the expenses that present themselves: acting class, improv class, headshots, audition coaching, dialect coaching, voiceover class, voiceover demo, casting workshops, commercial workshops, agent and manager showcases, parking, wardrobe, a computer, video and audio editing software, a camera, lights, a mic, IMDb Pro, Netflix, Amazon Prime, Hulu, HBO, Showtime—that's like a billion dollars of things to pay for. And it's not a complete list.
So it's nice to know that when it comes to training, there are some inexpensive resources available. Here are a few to help ease your financial burden.
Auditing Acting Studios
There are a ton of acting studios out there and most offer free or inexpensive audits. This will expose you to different formats, teachers, environments, philosophies, tools, and more, and you might even get a chance to work in them as well. You'll also start to build an understanding of which studios you'd like to study at when you're financially ready.
Rehearsing and Coaching With Friends
Classes and coaching can be hundreds of dollars a month, easy. While there is no replacement for a great class and coach to keep you sharp and challenged, there is immense value in getting together with friends and putting each other on tape.
Together, you can discuss the work and the storytelling, how to best use the frame, help each other practice cold reading technique and other tools, strategize about career goals, keep each other accountable, and just experiment and play. There are so many things actors pay for that could easily be subsidized by cultivating symbiotic friendships with other actors or by bartering services.
We all need to be constantly working on or in our craft to stay sharp, so you can safely assume that every actor you know or meet has a mutual interest in finding and forming these types of relationships with others.
Union Resources
If you're a member of SAG-AFTRA or Actors' Equity, there are inexpensive or free training and resources available to you, taught by some of the best in the business. These resources tend to be overlooked or neglected by most of the membership. So take full advantage of them. Volunteer in their offices and help put events and programs together. One person can actually make a huge difference here because these organizations are underappreciated and only want to support your growth and success.
Actors' Equity offers free workshops and seminars taught by industry leaders; SAG-AFTRA has two member organizations that provide outstanding free or inexpensive training and education opportunities:
The SAG-AFTRA Foundation
The SAG-AFTRA Foundation is a separate and independent non-profit organization that provides free casting and agent workshops, voiceover training, and private screenings followed by Q&As with members of the cast or production. It does a lot more, too, but in terms of just training, the foundation provides so many cool ways to interact with and learn from the casting and representation community and our working fellow actor members.
The SAG-AFTRA Conservatory
The Conservatory is the actual training arm of the union itself that provides classes, workshops, and seminars at its headquarters on the American Film Institute (AFI) campus for just a $45 membership fee for the whole year. Plus, all the first-year directing students at AFI, who have to shoot three projects for school, must cast from the pool of Conservatory members whenever possible. So it's not only a great and inexpensive resource for training, but also on-camera acting experience and networking.
This year, I was invited to join the Los Angeles Conservatory Committee and we've already made a ton of improvements:
renovated the previous camera room into a state-of-the-art self-taping, voiceover, and rehearsal studio
a soon-to-launch new website with online registration
expanded the classes to include things like self-taping like a pro, headshot review and strategy, reels review and editing, an acting diagnostic, an accountability/business of acting weekly work session
social events to meet and build relationships with fellow union actors
It's our goal to make the Conservatory the most valuable educational and social benefit of union membership. We're all volunteers and we're looking for fellow actors to roll up their sleeves and join and help us. Email me if you're interested. And if you want to become a conservatory member, you have until Aug. 19 to join, so get on it.
Another great, under-utilized resource is Backstage's Call Sheet. Browse listings for agents, managers, and casting directors, and keep up to date with upcoming productions. And for more great acting class advice, watch the video below!
The views expressed in this article are solely that of the individual(s) providing them,
and do not necessarily reflect the opinions of Backstage or its staff.