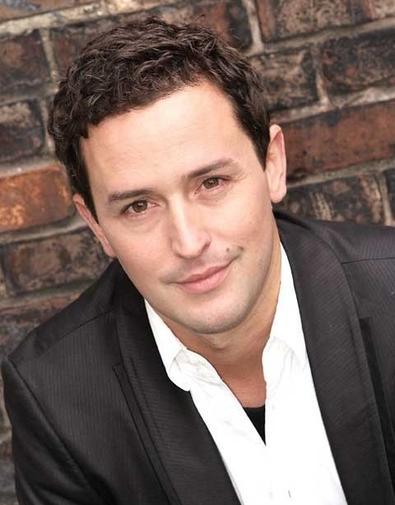 Across the country there are excellent actor-training programs. Some good programs can be found in New York and Los Angeles, while others are peppered in between. No matter the geography, good programs aim to develop the talents of their aspiring artists and produce quality actors. Good actors are not produced overnight, and the end of training marks the beginning, not the end of development. At Pace University's School of Performing Arts (PPA), I have just returned from our three-week Los Angles Senior Intensive and I'm seeing that traditional methods for actors seeking employment are shifting, largely due to new media. At PPA, I want our actors to think like artists and train as such, but I also want to equip them with the tools needed to navigate the climate of our evolving industry. So, I asked a range of experts with varied roles what they thought.
How do we equip trained actors with the knowledge and skills to compete with new media platforms without distracting from actor training?
Cameron Knight, Assistant Professor of Acting at the Theatre School at DePaul University says, "It isn't enough to be able to perform; actors have to know how to navigate getting hired, begin to generate their own work and the product that they are. Entrepreneurial thinking would offer them the best return on investment."
Seth Yanklewitz, the Vice President of Fox casting states, "Not everything is Shakespeare or Sondheim; new media has many amazing outlets for acting, and one can be classically trained but still work on the web."
What is the responsibility of a training program to prepare not just the actor, but also the actor-entrepreneur who is ready to market themselves in a saturated profession?
Brian Patacca, Career Coach and Founder of the Actor Salon offers, "Programs are there for you learn the tools to act. Career Services are falling short in, and therefore the burden falls on the faculty." But, are the obligations of actor training to include the landscapes of new media without leaving behind fundamentals?
Carla Renata, actor and branding expert, the Branding Buddha says, "Social media is the front runner for any artist to promote or market themselves, and I encourage programs to enable students in learning these mechanics."
Patacca responds, "There is space for understanding new media, and though I do think it falls on the individual and not solely on the training program, I believe actors need to be creators in the current landscape."
Mark Madama, Associate Professor of Musical Theatre at the University of Michigan agrees that new media needs to be acknowledged, but also offers, "Programs have a responsibility to protect students from the social media aspect of new media. Often students want to publicize materials that do not show themselves off in the best light and therefore may be damaging to their careers."
So, what does the industry expect from trained actors?
"Be able to accept an adjustment," Yanklewitz responds. "Be prepared—no apologies for anything."
"Keep your chops sharp by always being in a class," Renata says. "Know who you are."
Patacca keeps it direct: "Know how to act. Take adjustments. Don't be precious, and have some perspicacity about your own skill level."
Yanklewitz adds, "Students need to be trained for other aspects so they understand what comes with the job once they get it."
Are there advantages and disadvantages to training in a city bustling with our industry? What do training programs do to increase the professional development of their students?
I appreciate that NYC offers our students at PPA access to industry professionals, and Knight adds, "A city can be a great motivator and teaching aide. Getting to watch great work is a useful tool in one's own training."
But there are disadvantages, too, Madama says. "Priorities can sometimes shift from learning to becoming employed in the profession." I recognize that and often remind [actors] of the value of their training, and that premature exposure can be harmful.
Renata says, "Programs, regardless of their geography, can integrate the professional community into training. A cost-effective solution would be to sponsor webinars via Skype or some other face-to-face streaming service."
Patacca agrees. "Invite professional career coaches in and try to avoid feeling like the coach is going to undermine or steal the authenticity from what an actor-training program teaches."
There is plenty of proven success for actors who've trained in a major city and equally for those who have not. My colleagues seemed to agree that so much of what can happen for an actor post-training is really up to the individual. Despite that, I advise actors seeking training to remain curious not only about the training, but also how a program navigates the integration of our industry so you are aware of the realities of the business, including their alumni network. Beyond that, my advice is to meet the faculty and students in the program and go somewhere you feel connected, and study with someone who inspires you.
Like this advice? Check out more from our Backstage Experts!
The views expressed in this article are solely that of the individual(s) providing them,
and do not necessarily reflect the opinions of Backstage or its staff.