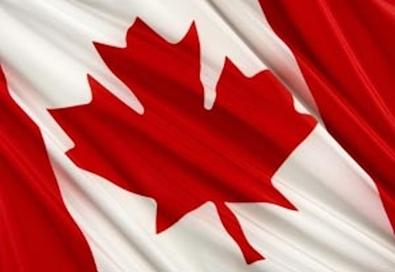 When most Americans think of Canada, they think of Niagara Falls, ice hockey, and free health care. Those in the acting industry, however, might think of runaway production, accessible arts funding, and a unique theater scene.
"As an actor, I feel that the government is more generous when it comes to theater here in Canada," says Michigan native Zachary Parkhurst, who recently finished his first year in the theater school at Ryerson University in Toronto. "It seems like theaters have a better chance of sticking around."
In addition to government-funded programs such as the Stratford Shakespeare Festival, the Canadian government offers grants for independent projects. The Canada Council for the Arts, founded in 1957, has a variety of grants for the fields of dance, theater, media arts, music, and more. The cable channel Bravo launched a program in 1995 called Bravo!FACT (the "FACT" stands for Foundation to Assist Canadian Talent) that distributes grants to encourage the production of short films across Canada.
"I feel like it offers more options careerwise as an actor, especially when you're young," Parkhurst says.
For another Ryerson student, the acting scene in Canada is more welcoming than it is in New York and Los Angeles. Mani Eustis, also from Michigan, says the theater program teaches students how to work independently.
"It's a tight-knit community, and that's really nice to have," she says. "You see a lot of students that work right out of school, and instead of being at the mercy of agents, they start their own theater companies. And in Toronto, they support culture so much. I wouldn't say it's easy, but it's probably easier than starting your own theater company in New York City."
Theater isn't the only platform that may benefit from Canadian culture. The term "runaway production" refers to films or television series that are intended for initial release in the U.S. but are filmed in a different country. Canada has become viable choice for this type of production, largely because of its labor-based tax credit program, which was introduced in 1997 to lure foreign producers.
The standard refundable tax credit is 16 percent of what is paid to Canadian residents, but it can vary in different provinces. In some provinces, tax credits can value as high at 70 percent of eligible labor. States such as California and New York have enacted their own incentive programs in recent years, but in Canada, production is still booming.
"The nonprofit programs seem to be more subsidized in Canada than they are in the United States," says Parkhurst. "And being able to work on both sides of the border would enable me to have a better chance at becoming a working actor, which many people struggle with even after earning their BFA."
Although the different opportunities north of the border are appealing for some, others still find the American industry more attractive.
"The thing is, in New York and Los Angeles, there are projects that are bigger and more well-known," says Matthew Murray, who hails from Detroit and is a theater student at Toronto's Humber College. "The plays that are done in Toronto are very well-known here, but back in the States no one has heard of them. Actors can have a big name in Toronto and work anywhere they want, and then come to the U.S. and it would be harder to do that."
Regardless of the type of work these acting students intend to pursue, they said studying in Canada was the right choice.
"I don't regret it at all," says Murray. "It's been a lot of fun, especially at Humber."
Parkhurst agrees. "The thing about Ryerson is that the faculty is very honest there," he says. "They want to see you develop not only as an actor, but as a theater artist and a person. I wasn't expecting that."