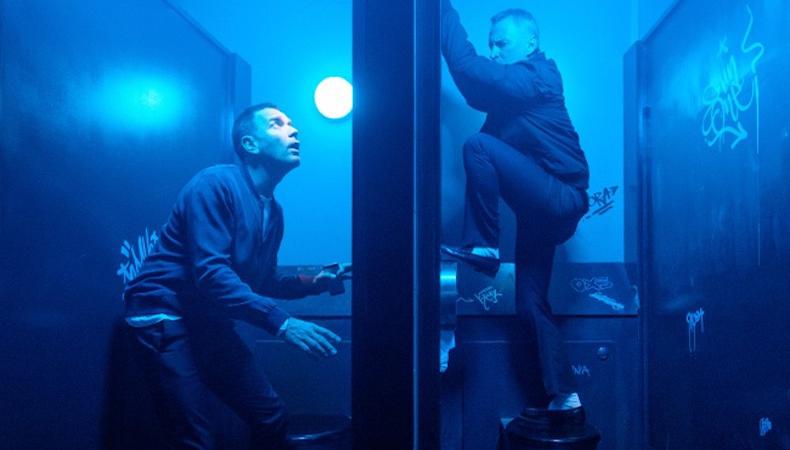 "I thought it'd never happen," John Hodge says. To be fair, neither did longtime fans of Danny Boyle's "Trainspotting." After all, the near-plotless film about the Edinburgh drug scene wasn't really crying out for the sequel treatment. But Hodge, who in 1996 earned an Oscar nomination for writing that groundbreaking film, is happy to have been proven wrong. It took two decades, but "T2 Trainspotting" finally arrives in theaters this year. Reuniting its original cast, which includes Ewan McGregor, Jonny Lee Miller, Robert Carlyle, and Ewen Bremner, Boyle's latest examines what it means to grapple with growing older, if not wiser. For Hodge, it was the only way to keep the sequel from being more of the same.
Talks of a follow-up have been going on for over a decade. The idea first came up when Irvine Welsh, who wrote the novel on which the original film is based, wrote a sequel to it himself, "Porno," in 2002. "I think before that," Hodge says, "we hadn't really considered it." But even as both writer and director were tickled by the idea of revisiting the world of Renton (McGregor) and the rest of his self-destructive, heroin-addicted Scottish pals, Welsh's novel felt too close to the original. "It just continued, but with nothing changed. More of the same kind of insolence, and so on. There was no real progression."
The idea eventually fizzled out. Then, a couple of years ago, Boyle reached out again to Hodge about it. "Look, the 20th anniversary is coming up. It's now or never," he told him. That's when Hodge began to seriously consider how they could look anew at these characters. "We have these characters who have been so vividly and distinctively portrayed by really good actors. What could have happened to them in 20 years? In what ways have they not changed a bit? In what ways have they changed? That's a lovely thing for a writer to have at his disposal, to play with and explore."
Ultimately, the key to writing the piece was embracing the passage of time. "That's the only thing that it could be about," Hodge concludes. "That's the thing between 25 and 45. It's growing older. And you're now kind of nearer the end than the beginning." Since the youthful and iconoclastic antics of the characters in the first film had given the actors so much to work with, he knew he had to make the sequel worthwhile for them. "Actors want to explore a character, and I just tried to make that possible."
It's why "T2" is more democratic than its predecessor. "In the first film, Renton's voice was a very dominant feature. The other characters don't really appear in their own right. It's like they're all dependent on his goodwill to exist," Hodge says. So while the plot kicks off with McGregor's Renton returning to Edinburgh 20 years after having betrayed his friends, the film really gives each character their due. We even get to see Begbie, played by Carlyle, take on a more dramatic edge. "He has the slightly comic frame inside in the past, and I really wanted to move beyond that. Not to abandon that, because that's what we've got to use, but Robert, being such a good actor, you sort of think, Well, he can do more than that. I wanted to go beyond this image of a drug-addled user."
The performances in the original "Trainspotting," which Hodge watched again for the first time in years to prepare for the sequel, are what helped him write the treatment for this melancholy follow-up. "Just 60 seconds in, I could see what all the fuss was about. It's very immediate and very powerful…. I loved hearing their voices. They have these strong Scottish accents and once those voices came in my head, the script became very easy to write. I could just imagine them talking, and they really did a lot of the work for me, just by being in my head."
Ready to take on Hollywood? Check out our film audition listings!