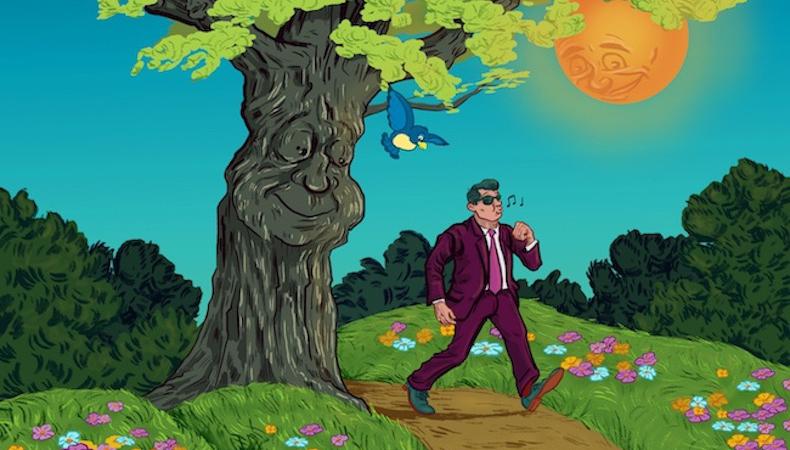 Spring is almost here, and this agent is walking on sunshine. Right now, the sky looks a little bit bluer, my food tastes a whole lot better, and there isn't a single thing on this joyous planet that could possibly bring me down from this heavenly mood. Why do I feel this way? Well, I'm in love!
Oh—hang on a second. I don't want to give you the wrong impression. I'm not talking about a romantic type of affection. What I was trying to say is that I have fallen in love with (drum roll, please): the perfect client.
READ: How Secret Agent Man Finds His Clients
As an agent, I spend my days on the edge of hope and despair, never knowing what an actor will do next. Some clients go out of their way to make my life a living hell; others surprise me in all sorts of wonderful ways. But every now and then, the stars perfectly align and I end up working with THE ONE.
No, I'm not talking about Neo from "The Matrix." I'm talking about the kind of performer who is both talented and professional. A person who appreciates every opportunity and never disappoints me. An actor of this caliber is like an albino alligator—you have to go pretty deep in the bayou to find one.
Right now, the love of my life is a young man named Bruno. (Even his name sounds divine!) Everything he does is like a butterfly kiss on my lips, and he naturally motivates me to work harder. Want to know why? I'll give you eight reasons:
1. Bruno returns my calls and emails within minutes.
2. He never forgets to book out when he's not available.
3. Unlike other clients, he has never arrived late for an audition.
4. He always calls me after auditions to tell me how they went.
5. He understands that feedback is meant to help, not crush his spirit.
6. If I ask him to try a new coach or teacher, he listens to my advice.
7. When I need new pictures or reels, he gets them done ASAP.
8. He always remembers to ask how I'm doing.
Looking back on this list, I want you to notice that I never said Bruno is a huge booker. The truth is that he's landed a few gigs, but the kid still hasn't made me any real money. And that's fine. Perfect clients like him always evolve into booking machines with stellar careers. It just takes a little time.
You're probably thinking everything Bruno does is common sense. Well, you're wrong. The biggest frustration for guys like me is clients who constantly get in their own way. If you could walk a mile in my overpriced shoes, you would understand the truth in that statement.
Over the years, I've taken countless meetings with young actors who swear they're ready to go, and then after we start working together, they prove themselves wrong. These people usually end up on the drop list; not because they're lacking talent but because their behavior is unacceptable.
Always remember that an acting career is about more than talent. It's about behaving like a professional so other professionals will want to work with you. If you can master that simple truth, you'll increase your chances of having someone like me fall in love with someone like you.
Check out Secret Agent Man as he answers questions about this and more on the Backstage Community forums!