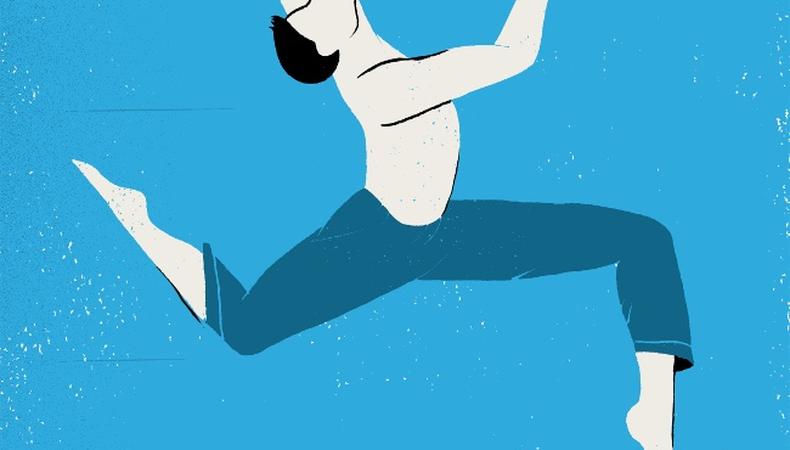 I've always known I wanted to choreograph, from my earliest memories of being in show biz. I got my start as a child actor in the national tour of "The Will Rogers Follies," directed and choreographed by the legendary Tommy Tune. I'd watch him run the rehearsal room with flair and knew that was meant for me, a bossy 7-year-old at the time. Years later, at 23 and with five Broadway shows under my belt, I felt the sooner that I started taking steps to become part of the creative team, the better.
Here's my advice on how to navigate that process if you've decided that choreography is your passion (and let me tell you, it is 100 times more competitive than being a dancer).
The first step is to become an assistant or associate. Find a choreographer that you have access to who inspires you. Do you like their work or the way they collaborate with dancers in a rehearsal room? Do they treat their current assistant with respect? Ask to be part of the preproduction process, or be a second assistant; offer your time and make yourself valuable but not in a needy, "outside the window holding a boom box" sort of way.
READ: "5 Audition Tips From the 'SYTYCD' Judges"
Next, try to work with as many top choreographers as possible. There is so much knowledge to gain from each person's process. I absorbed what I liked and noted what I didn't like, and it began to shape who I'd be as a choreographer.
Don't get stuck assisting for too long. Start choreographing things on your own: anything! Your choreo brain is like a machine—you just have to start the engine and get it going. I took any job I could get in the beginning, working for little money in regional theaters, on cruise ships, and on low-budget music videos just to get experience, all while still dancing on the side to supplement my income. Once I gained some confidence, I began to formulate a trajectory of where I wanted my new career to go.
One of the toughest challenges will be getting people to see you in a new light. Producers took time to take me seriously as a young choreographer. The industry wants to brand you, put you in a category; I needed the industry to stop seeing me as an ensemble dancer. That led to an extremely clear fork in the road. Everyone thought I was crazy, but at 24 years old, after winning the Astaire Award for best male dancer on Broadway, I walked away from my dance career.
It was scary and left me with no safety net. But I remember very clearly sitting in the audience as I watched a piece I'd choreographed onstage one night. My heart was racing. It reminded me of the adrenaline rush I had when I first started performing, and that was the only affirmation I needed to know I was ready to go all in.
Whether or not you choose to head down the path of choreography is your own discovery to make. It will be very challenging and extremely difficult. But hey, if you're a bossy 7-year-old, you're on the right track already.
A two-time Emmy-nominated choreographer for "So You Think You Can Dance," Liff choreographed the current Broadway revival of "Falsettos" and the national tour of "Hedwig and the Angry Inch."
Looking to jumpstart your dance career? Check out our dance audition listings!