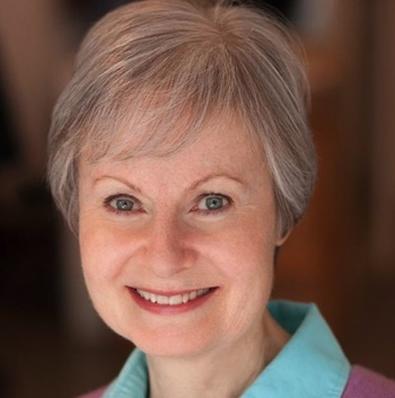 Today, let's talk about translating lyrics. Are you the victim of singing in a "foreign" language in your auditions? "Huh," you ask?
When we don't translate our lyrics, we are singing or speaking in a different "tongue" – not ours but rather that of our lyricist or playwright.
If we do not translate our lyrics or monologue/play text, or in fact all audition material right through to the final callback, we will not fully inhabit the stories. If we will not fully inhabit the stories then we will not fully be present in our auditions.
Casting directors wait patiently for us to "show up" and "bring ourselves" as "real" storytellers. When we translate our text, thereby making the story our own, they get the palpable "hit" of who we are inside that story. And, that is what they sit behind a table eight hours at a time waiting for.
So translate your lyrics. Example from the song, "The Life of the Party": "Don't you wanna be the cream of the crop?" Do we speak in "cream of the crop"? Not so much, right? However, when we translate this lyric into our own vernacular, our own way of communicating the lyricist's idea, then we can and will fully inhabit someone else's story and make it our own.
When you don't translate your lyrics, I hear comments like, "My body felt stiff." "It didn't support me." "I felt self conscious about moving my arms." Of course you did. Likely you did not translate the lyricist's language into your own. For example, here's a translation of that same lyrical phrase, "Do you wanna be a star, be seen, be the chosen one?" You take it from here. Translate "cream of the crop" into your own words as I just did, and see what happens. You're going to feel some tingles. That's your visceral barometer which confirms that translating the lyricist's language into your own feeds you. You feel authentically connected to the story, which is now your story. Every time you do this, your bodies are freed to follow your spontaneous impulses instead of being trapped/stuck/self-conscious as you sing lyrics you did not write and to which you are not fully connected.
I also hear, "Wow, my voice was off. It felt tight. I was concerned about hitting the notes." Of course. If, as we know from my previous article, "your voice follows the story," how can it follow a story you didn't write?
Your vocal technique may be in place in your audition, but your spontaneous visceral connection to the lyric which powerfully impacts your vocal tone, timbre, phrasing, to name a few, will not be fully present until you translate your lyrics. And, when you do, you'll emit the most penetrating sounds; those which ride out on the breath emanating from your humanity, onto the lyricist's or playwright's words through your translated story.
When you translate your lyrics or written text, your body language and your voice production are triggered by your truth, your instincts, your impulses, your human being-ness.
Start translating your lyrics, even the ones you think are in sync with your vernacular. Begin to experience the true transformation of being wholly inside your story, delivering a simple, private, eloquently human exchange that reaches the casting directors in a memorable and often a profound way. To your success!
Kimberly Vaughn is a writer, teacher, director, producer and performer. She co-wrote of "Lord Tom," the musical. She is the founder and artistic director of Kimberly Vaughn Performance Studio, and she also teaches at Circle in the Square Theater School, Pace University, and NYFA. She has directed Edward J. Moore's "The Sea Horse, "The Lost Boy," Sondheim's "Saturday Night," and the world premiere of "Cry Tiger." She produced "Marlene" starring Sian Phillips, "Swinging on a Star," "Hauptman" starring Denis O'Hare, "The Cover of Life," and "Four Women and a Waitress" starring Marthe Keller. As a performer, she appeared on Broadway in "Dear Oscar." She also performed in regional productions of "The Member of the Wedding" with Ethel Waters, "Harvey" with Shirley Booth and Tom Poston, and "Applause" with Dorothy Collins. She received a Bachelor of Science in Speech and Theatre from Northwestern University. Kimberlyvaughnperformancestudio.com