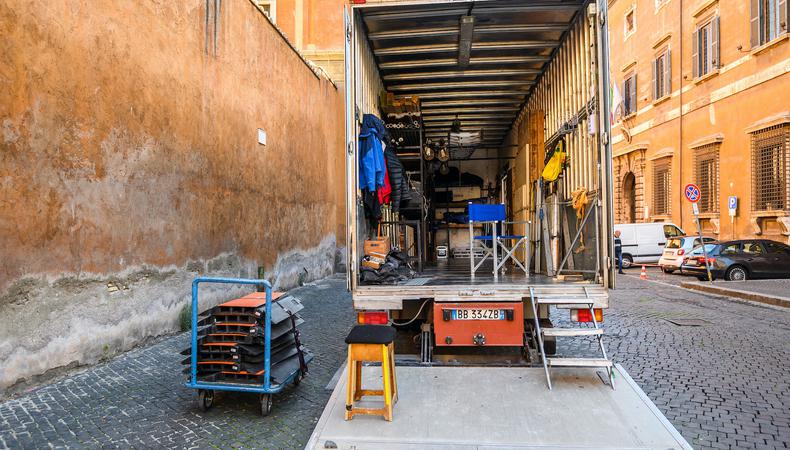 Transportation Captain Job Description: What Does a Transportation Captain Do?
The transportation captain is the head of the transportation department and is responsible for making sure everyone and everything needed for the day's work arrives in the right place at the right time. This includes organizing and ordering cars, minibusses, trucks, trailers, and other vehicles, as well as ensuring any vehicle coming to a location can make it in and out without issue. They will also determine the budget for the transportation department based on pre-production specs. When a shoot is happening on a set or studio lot, the job is marginally easier as the equipment is typically on-hand. On location, the transportation captain's job also involves organizing the movement of equipment to the site of the shoot and then back to storage to make sure it's ready for the next day.
"It's the art of putting big trucks in little spaces." says Bob Foster, transportation coordinator on films like "Harriet" and "Girl, Interrupted. "You're the first one on set and generally the last one to leave. If the crew call is 7:00, that means the actors probably have to be there at 6:00 for hair and makeup. Which means the hair and makeup people probably have to be there at 5:30 to get ready for the actors. We have to be there prior to that to get the trailer set up…. At the end of the day we have to take it down, move it, and get ready for the next day."
And of course, it involves physically transporting cast and crew to and from set, making sure everyone arrives in the right place and on time. Depending on the size of the production, that could mean thousands of people a day. "Our job is to get people from A to B as safely and as quickly as the law allows," says transportation captain Michael Phelan ("Penny Dreadful," "The Tudors").
Department
Transportation
Alternate Titles for Transportation Captain
Transportation coordinator
Crew Hierarchy
The transportation captain is the head of the transport department, leading a team of transportation managers and drivers who ensure actors, crew members, and equipment are moved between locations safely. On a smaller production, the transportation department may be a team of one who handles both logistics and driving.
Transportation Captain Salary
Transportation captains can earn anywhere from $32,000 to $62,000 annually, though that number will depend on the individual's union status: most transportation captains are members of the Teamsters, which sets required rates.
How to Become a Transportation Captain
The transportation captain is the head of the department, so it's necessary that they have years of experience in the department. Many transport captains were previously private drivers or large goods vehicle (LGV) drivers before becoming transportation managers and eventually captains.
In terms of quality of life, transportation is not for the faint of heart. "We're talking about a fourteen-hour day if we're local and as much as eighteen hours if we're farther out," says transportation Ali Yegahne ("The Mindy Project," "Will & Grace"). "It does take a toll on you as far as aging you. There is a high divorce rate in this business. Truthfully, I haven't slept a whole night in three years."
Transportation Captain Required Experience + Skills
Transportation captains need substantial driving experience and skill, a valid commercial driver's license, strong organizational and communication skills, and the ability to manage a large team and keep them on schedule.
For more on how to get work on a film crew, visit Backstage's crew hub!