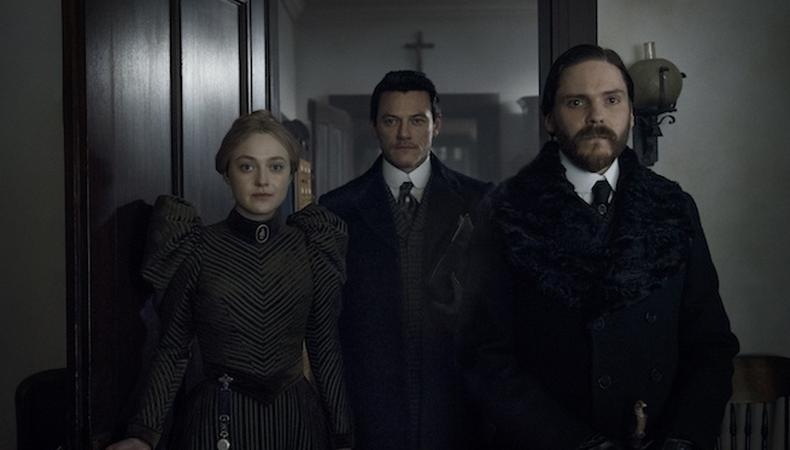 If you're a fashion savant, get your calendars ready. (And if you're not, we've got some great events for you, too!) Sometimes, the best parts of films and shows are the costumes, so take a gander at wearable cinematic masterpieces this week. Then walk it off in North Hollywood and embrace your geeky side!
Dig into North Hollywood's history.
North Hollywood gets a bad rap sometimes, but it actually has a pretty fascinating history. Whether you're a NoHo resident or just visit for the assortment of free acting workshops held there, get to know this special burg with a historic walking tour on Jan. 28. Join the Museum of the San Fernando Valley for neighborhood highlights including the NoHo Arts District and the So. Pacific Railroad Station built in 1896! (Tickets: $10)
Get your comic-con fill without traveling down south.
Though it's maybe not as well-known as, say, the San Diego version, the Pasadena Comic-Con (Jan. 28 at the Pasadena Convention Center) still presents some great insight for burgeoning actors. Of particular note is the panel "From Fandom to Career," where folks share their own stories of going from fan to working in the entertainment industry. And, of course, the whole day will be one big opportunity to show off your mad cosplay skillz. (Tickets: Free-$15)
Discover the work of a fashion powerhouse.
Fashion and entertainment are practically inseparable. In fact, when it comes to costuming and design, they're one and the same. Thierry Mugler was an unconventional and groundbreaking designer who, besides his unique silhouettes and memorable runway shows, designed unforgettable movie moments using clothes, like Demi Moore's iconic black dress in "Indecent Proposal." Take a look back at Mugler's career highlights at FIDM's Orange Country Gallery now through Aug. 28. (Free)
See how "The Alienist" transports viewers back in time.
TNT's new series "The Alienist" transports viewers back to 1896 New York City through the clever use of props and camera trickery. Now through March 25, head to the Paley Center to get up close and personal with these elements, including costumes designed by Michael Kaplan. For anyone who's ever been in—or aspires to be in—a period piece, this bit of time traveling to the Gilded Age will surely be fascinating. (Free)
Check out Backstage's Los Angeles audition listings!