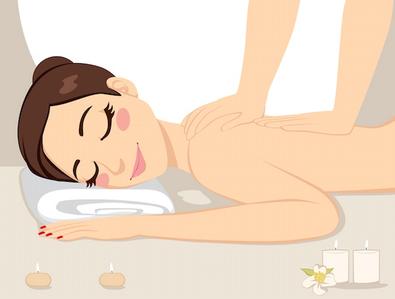 Need a little inspiration? Our Backstage Experts are full of amazing advice to help move your career forward, and we wouldn't want you to miss one drop of it. Here are five tips to keep in mind during the week ahead!
Present yourself as an actor.
"As an actor, you are your own category of artist. Always refer to yourself as such, not a performer, so that you gain respect for your craft, career, and yourself and from industry pros." —Carolyne Barry
Keep money in the bank.
"No one likes a needy person. How can you concentrate on the work when you're too worried about getting the job? How can you be sharp when you're exhausted? You need the edge on your competition." —Amy Lyndon
Be a proactive actor.
"To book an acting job means you have to show up totally prepared to get to work. For me that means I have 22 days to hit the gym and the trail as well as cut out carbs, sugar, red wine, and pretty much anything that tastes good. I can focus on working out and getting my endurance up or I can choose to fall behind. Reaction to or proaction? Time to put down the computer and get to the gym." —Sara Mornell
Treat yourself.
"My grandmother used to say, 'It's important to give yourself a pat on the back.' She was way ahead of her time. Being an actor is the most rewarding thing I have ever known, but it can be hard. I coach my clients to plan something fun after each audition. Schedule it. Obviously a trip to Cabo isn't always possible, but an ice cream cone, a hike in Griffith Park, or a romantic rendezvous with your significant other will often suffice to keep you from living in the past by mentally replaying the audition or obsessing over the future result." —Rob Adler
Surround yourself with inspiring people.
"Your dreams have to be as big as those of the people with whom you want to work. You want to be on television or in the movies? Guess who makes that stuff…the best producers and directors in the business. Do you think they want to work with people who are content with whatever scraps life throws at them? They want to work with people whose dreams are as big or bigger than their own." —David Patrick Green
Like this advice? Check out more from our Backstage Experts!