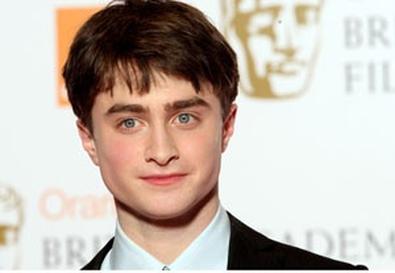 Daniel Radcliffe, star of the "Harry Potter" films and the Broadway musical "How to Succeed in Business Without Really Trying," will be honored this summer for his contributions to the youth crisis intervention organization the Trevor Project.
Radcliffe, who will receive the Trevor Hero Award, has been featured in public service announcements for the Trevor Project, a crisis-intervention and suicide-prevention program for lesbian, gay, bisexual, transgender, and questioning young people. Past celebrity honorees have included Kathy Griffin, Neil Patrick Harris, and Vanessa Williams.
"Young people deserve to live in a world that accepts them for who they are, regardless of a person's sexual orientation or gender identity," Radcliffe said in a written statement. "As an ally, I'm honored that the Trevor Project has selected me to receive the Trevor Hero Award, and will continue to raise awareness about the life-saving resources they offer for LGBTQ youth."
Radcliffe will receive the award at the annual "Trevor Live" event, which will be held at the Capitale in Manhattan on June 27. The Trevor Project will also honor the accounting firm Ernst & Young with the Trevor 2020 Award, given to organizations that promote LGBTQ understanding and tolerance.
Founded in 1998 by writer James Lecesne, filmmaker Peggy Rajski, and producer Randy Stone, the Trevor Project was the first organization to create a 24-hour national LGBTQ suicide-intervention lifeline. It has since expanded its resources to LGBTQ youth through online, community, and educational programs.