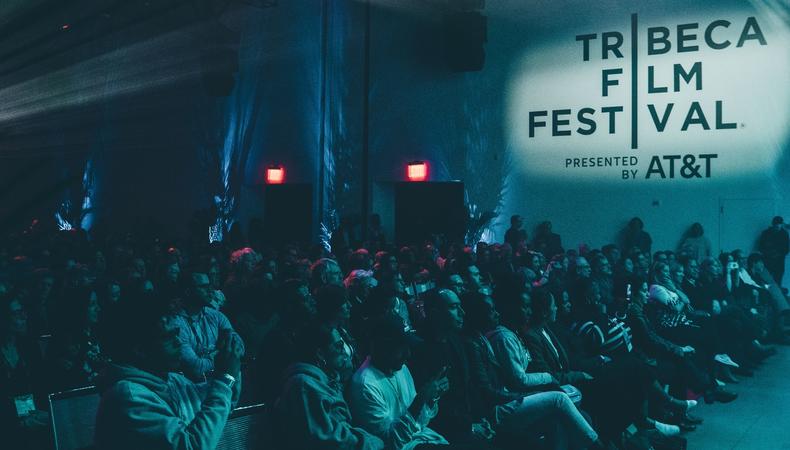 Along with premiering some of what are guaranteed to be the year's most acclaimed on-camera projects, Tribeca Film Festival is also an industry who's who and a great place for actors and creators to both learn and network. But, because the programming slate is so stacked, it can be hard to parse what's absolutely essential. We're here to help with this breakdown of a few of the absolute can't-miss events to get to while the festival is on from April 24 to May 5.
Tribeca Talks: Storytellers — Rashida Jones
Multi-hyphenate extraordinaire Rashida Jones will sit down for a lengthy and intimate discussion of her career as well as her life growing up in the home of Hollywood royalty. The talk will be held at the Stella Artois Theatre @ TPAC on May 1 at 6 p.m.
13th Annual Tribeca/ESPN Sports Film Festival Gala
Head to the Stella Artois Theatre @ TPAC on April 26 at 6 p.m. for "The Good, the Bad, the Hungry," a world premiere documentary directed by Nicole Lucas Haimes. This depiction of honor, tradition, and fortitude follows one of America's most competitive traditions: the Nathan's Hot Dog Eating Contest. (Perhaps don't arrive on an empty stomach.)
Spotlight Narrative
Based on the 2013 Tribeca-winning documentary, "The Kill Team" takes on the true story of Private Andrew Briggman, the infantryman in Afghanistan who found himself in the throes of conspiracy of violence against civilians. Written and directed by Dan Krauss, the feature comes courtesy of A24 and stars Alexander Skarsgård, Adam Long, and others.
Tribeca Immersive
Head to the Virtual Arcade for "Where There's Smoke," a two-part immersive experience, blending documentary with theater and escape room to explore the notions of memory and loss. Participants, positioned within the aftermath of a blaze, must work together to determine the cause of a fire. This world premiere was created by Lance Weiler.
Tribeca Celebrates Pride
The world premiere of "Wig" boasts some heavy-hitting producing talent including the likes of Neil Patrick Harris and Michael Mayer, and documents the once-dead drag festival Wigstock. Exploring the festival's origin with rare archival footage as well as delving into contemporary drag, the piece—and HBO Documentary Film—will feature Lady Bunny, Naomi Smalls, Harris, and more. And after the premiere screening, stay put for a special drag performance by Lady Bunny herself.