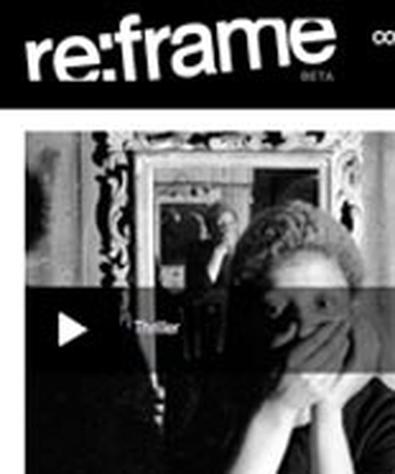 The Tribeca Film Institute is partnering with Amazon to launch Reframe, a Web site for rare film and video owners to digitally convert and sell their titles.
Launching Monday at ReframeCollection.org, the site will provide free digital copies of video and "at-cost" conversion of films to content owners, then rent or sell the digital download or DVD versions on a nonexclusive basis. Reframe will use Amazon's DVD on Demand service for physical copies and its Unbox service for digital downloads to rent or sell.
TFI CEO Brian Newman said the site will launch with 500 titles, and about 1,500 will be digitized within the next few months. Reframe's goal is to host 10,000 titles within the next year. Experimental works from such filmmakers as Sally Potter and Ken Jacobs, archival footage and other rare materials will be available via the site's search engine.
The nonprofit TFI and copyright holders will split the profit on digital download rentals and purchases (distributed in Windows Media Player format) evenly. DVD sales will operate under a tiered system, with 40% of $50 and under titles, 85% of $51-$200 titles and 90% of more than $200 titles going to rights holders. More expensive titles will be aimed at the educational market looking for classroom materials, though rentals in the $4 range, lasting anywhere from 36 hours-30 days, are accessible to all visitors. Buyers must have an Amazon account to make purchases.
Reframe collaborated with CreateSpace (creator of DVD on Demand technology) to develop the site. Major funding for the venture was provided by the John D. & Catherine T. MacArthur Foundation.
In the coming months, Newman said he hopes to add social networking elements to the site, which is in beta. The site is one of the first TFI initiatives since the organization absorbed fellow nonprofit Renew Media this year.
-----------------------
Gregg Goldstein writes for The Hollywood Reporter.
For more news from The Hollywood Reporter, click here.