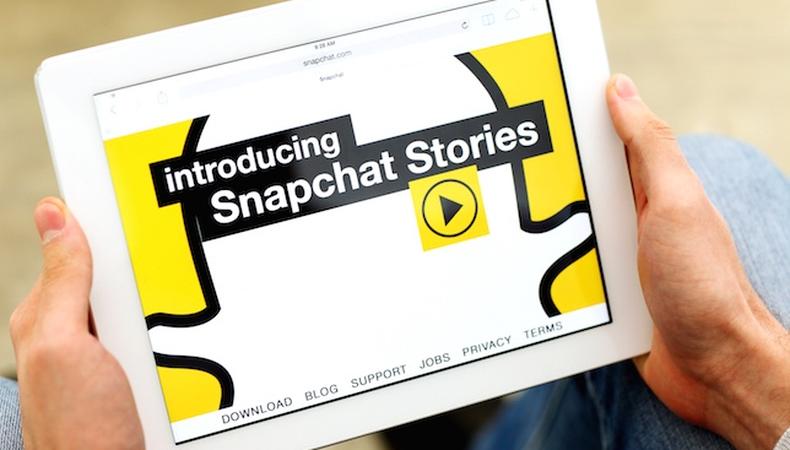 Snapchat is sitting at the center of the Tribeca Film Festival's newest short film competition.
The fest joined forces with the popular mobile application for its first ever Snapchat Shorts competition. Ten winners were announced and showcased at Samsung 837 in New York City over the weekend.
Snapchat has emerged as a singular platform for aspiring filmmakers to produce inventive short films. The diverse set of winners spanned from Brooklyn to Los Angeles, highlighting innovative stories created for the small screen.
Four winners were selected from Brooklyn including Luke Versaw's "Brother Broadway," about two brothers from Ohio who move to New York City with dreams of making it on the Great White Way. Additionally, Tessa Greenberg's "Hot Dogs Forever" shows best friends Jarrod and Tessa celebrating their friendship over the course of 60 years; Colin Garland's "Lost It: A Snap Story" depicts a vlogger losing his mobile device in NYC and his journey to retrieve it; and John Crilo's "The Magic Pot" follows a lonely boy who finds a magical pot at the end of a rainbow.
Reston, Virginia's Kat Vlasova won for her short "Pencils" involving the art of procrastination. And Austin, Texas–based Luke Ramsay earned recognition for his film "Girl Meets Toy" about one woman finding romance in an unlikely place.
The last four winners of the competition hail from California.
Los Angeles' Andrew Morreale collected kudos for his "MemE! True Hollywood Story" about one man's fleeting experience with fame after becoming an Internet meme. Oakland, California's Esha Gupta won for "Past Perfect" showing how one woman's Snaps from her past alter her future.
Judges selected Mariann Isola from Sacramento, California, whose story "The Secret Stash" centers on two brothers scouting their grandfather's hidden fortune. Finally, North Hollywood's Robert (Tito) Rogers netted a win for "SO FLY! The Journey of RICO STAR" about the rise and fall of a one-hit wonder.
Actors Jessica Alba, Shay Mitchell, and Steve Buscemi, as well as filmmaker David Gordon Green, plus music notables DJ Khaled, Steve Aoki, and DJ Vashtie Kola, comprised the panel of jurors who selected the competition's inaugural winners.
Portions of the Snapchat stories will be highlighted April 23–24 on the Snapchat Discover platform.
The Tribeca Film Festival runs now through April 24. Visit tribecafilm.com/festival for more information about this year's film and conversations slates.
Inspired by this post? Check out our television audition listings!