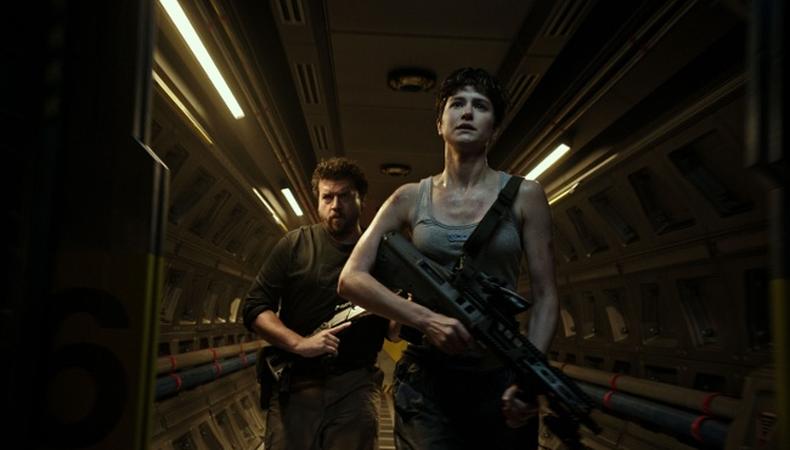 "Alien: Covenant" sound effects editor Dillon Bennett reveals the trick one A-list actor uses to deliver effective ADR.
There are some shortcuts for ADR.
"Some actors, especially ones who have a lot of experience with ADR, bring a lot to their performances. There's this one particular A-list actor who had to do a battle scene. Before each time he delivered his ADR, he'd run on the spot and do some press-ups and really tucker himself out of breath, or perhaps scream into a pillow, to try and break his voice."
Trust the purpose.
"The thing that comes across the most in ADR sessions is a feeling of suspicion with actors, perhaps because they think their performance is fine on the day. There's a general reluctance to do ADR sometimes, a distrust for the process. That can lead to actors not giving it their all, in the hope that it won't be used. When there's that level of distrust, it becomes quite difficult and it's not a cooperative process."
READ: ADR Work Requires Skill and Determination
Imagination is key.
"ADR is not something that necessarily comes naturally. Nowadays, big-budget films have so many green scenes, it's not hugely different from how [theater actors] have to imagine what's going on. For people who don't do a lot of ADR, that's a big barrier because it involves having to imagine how the scene was when you were there. It's the idea of imagination and being in that artificial place."
ADR can actually improve your performance.
"Hypothetically, ADR is recorded in a more isolated situation and so you can actually push it in the mix and it has more power. And also in context, if you do lots of different takes of a scene and you cut all of them together, there may be one take where the performer had more energy, but the editor and director decided to go with a softer performance; then there's this one line they had in from the high-energy take and they need to soften it. In those situations, it's quite beneficial to redo the line. There's quite a lot of involvement in movement and projection to try and match it to how it should sound in the film or how it was on the production day."
Assist your way to the top of the sound industry.
"I wanted to be a music editor at first, because I used to make music and I loved film. Sound is a very tricky area to get into. It depends on where you are, but there's not many people to do it, so it's always just a case of getting your foot in the door and being keen. There are definite assistant roles [in the sound industry] to do things that editors don't really do, and then you work your way up. But the assistant role is actually not so much a stepping stone; it sometimes can be a lifelong role that people become very, very good at, and often you can go straight from assistant to supervisor. As long as you can use whatever means you have to get in there, even if you're working for free for a bit, then you should be set."
Head over to Backstage's film audition listings to book your own gig!