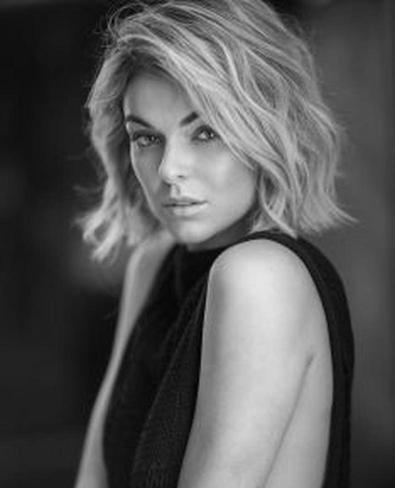 Canadian actor Serinda Swan returns for round three as DEA Special Agent Paige Arkin on "Graceland." Swan chats with Backstage about the ins and outs of working the small screen.
On playing Paige.
"At the end of Season 2, Paige got herself into a bit of trouble for being generous with information, so we're picking up in hot water. For a character, that's not so good, but for an actor, that's always fun. You get to visit some places that I know I've never had to visit as Serinda. It's quite exciting."
On working in an ensemble cast.
"You have to be supportive and you have to understand you may not be at the forefront and that it's a team effort. It teaches you patience and how to really listen and learn from other actors. That's lovely, especially in an industry where things are pretty dog-eat-dog."
On learning to speak up.
"As you start to become more enveloped in this world, you become sort of a contributor to it as well. I'm a huge advocate against sex trafficking. And lo and behold, we ended up doing a huge piece on sex trafficking last year. You may not always get what you want, and that's part of this industry, but I really learned to speak up and to try to be a part of the creative process. [Television] is a trust exercise, and you want to make sure that you're putting your faith in people that you do trust."
On being the new kid.
"I was cast [on 'Graceland'] after the pilot. Bizarrely enough, in the two television roles that I've starred on, I've been cast for the second episode as a recast—I kind of laugh at it because I've never shot a pilot in my life. I think the camaraderie there could be missed because you're doing something that is [like] a little baby. Everybody's trying to nurse this thing to health and make sure that it gets picked up. Both times I've been rather hesitant and feeling like the new kid in class, showing up the first day like, 'Will they like me? Can I sit at their table?' "
On film acting.
"There was always this shine that came with being a film actor, and I think that's been buffed down. Now you're looking at the roles that are on television and the actors that are coming to television, and it's almost like a switch. I think between the two, I do like movies because I like knowing the beginning, middle, and end. And I also like to be able to have more than one character per year. I'd love to sink my teeth into a few really great movies—a nice indie film where I get to scream and cry and have snot bubbles. I'd love to do a comedy. And I think it's about time I did some action movies and started doing some backflips."
Like this story? Read more of our Spotlight On interviews!