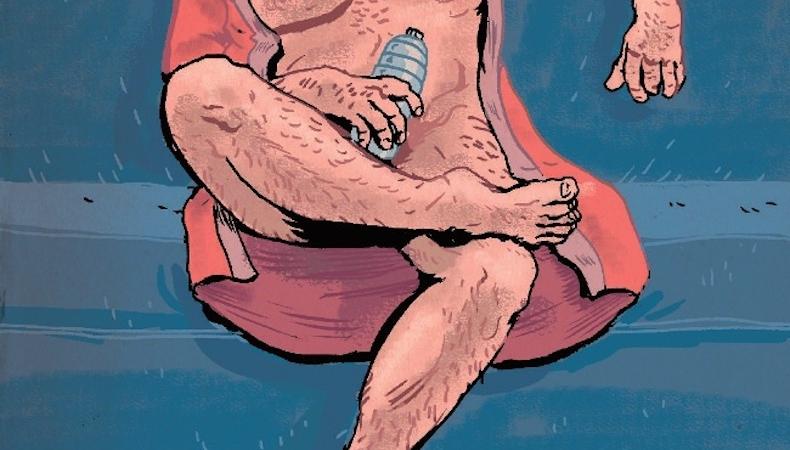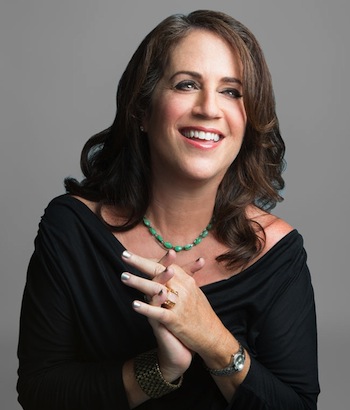 Does the casting couch still exist? You bet. I was disheartened to read this post on Facebook from my agent friend Mimi Mayer of Angel City Talent.
"Anyone here have any of their ladies going in to see [redacted]? Cuz there's some serious creepy going on right now. Warn your clients that they will be invited to meet the director at the Ritz-Carlton, and should they decline, will be shamed and insulted. Yes, I am naming names."
I advised her to have her client write everything down while it's fresh in her mind. Report it to SAG-AFTRA. She can do it anonymously if need be. Protect others.
Her client reported that the director called her cellphone directly (she never gave her number out) and wanted to meet her for a "private" meeting at the Ritz-Carlton later that evening, "just have a drink, relax and 'talk about the role.' " When she said that she wanted her manager to be involved, he said, "How long have you been in the business? Sometimes managers can lose a job for talent. You need to know that. And you need to lose 15 pounds and I wasn't going to offer you the role anyway. I just wanted to give you some industry advice."
I asked if she'd informed the casting director. "Yes, and he was a dick. Sketchy. I told him it was unacceptable, unprofessional, and harassment, and that I was contacting SAG-AFTRA, to which he replied, 'Go right ahead,' and hung up on me."
She also posted about it on social media, on her personal accounts, and on the Agency/Management Facebook page to alert other reps about this situation and to protect their talent.
That's when the calls and emails started coming in. "My agent colleague from another agency just called me and said he had a client with a similarly creepy experience with these guys," Mayer says. "And yet another one of her clients went in earlier this week, said it was a little weird but nothing touchy-feely, yet they posted her picture on their Facebook page as being part of the project—no call, no offer. They're idiots."
I asked Mimi how she advises her clients. She says, "Always trust your instincts. They are your guardian angels. Do your homework on a project. This goes for the talent and the rep. Keep your team looped in. Our client did this and I feel that she dodged a bullet. Not all young talent will be so lucky, unfortunately."
I wondered if this only happens to women. Mayer responded, "As unprepared for an inappropriate advance as a young woman might be, young men are more often even less prepared and can sometimes be more easily conned/shamed into doing something that they aren't comfortable with. If parents aren't able to teach their children about this, then it's up to the reps to watch out for our talent. It's not always easy. Speaking for myself, I know that Angel City does our best to send our clients into professional and safe environments. Our rate on this is very high—but clearly blemished by this experience."
If something feels wrong, don't get pressured into doing something if you don't feel comfortable. I can guarantee you that that job won't bring you fame and fortune.
Like this advice? Check out more of Marci Liroff's articles!
Known for her work in film and television, producer and casting director Marci Liroff has worked with some of the most successful directors in the world such as Steven Spielberg, Ridley Scott, Mark Waters, Christopher Nolan, Brad Bird, and Herbert Ross. While working at Fenton-Feinberg Casting, she, along with Mike Fenton, cast such films as "A Christmas Story," "Poltergeist," "E.T. – The Extra Terrestrial," "Indiana Jones and the Temple of Doom," and "Blade Runner." After establishing her own casting company in 1983, Liroff cast "Footloose," "St. Elmo's Fire," "Pretty in Pink," "The Iron Giant," "The Spitfire Grill," "Untamed Heart," "Freaky Friday," "Mean Girls," "Ghosts of Girlfriends Past," "Mr. Popper's Penguins," "Vampire Academy," and the upcoming "The Sublime and Beautiful," which she produced as well.
Liroff is also an acting coach, and her three-night Audition Bootcamp has empowered actors to view the audition process in a new light. The class spawned an online course available at Udemy entitled "How To Audition For Film and Television: Audition Bootcamp."
Visit Liroff online at marciliroff.com, follow her on Twitter @marciliroff and Facebook, and watch her advice videos on YouTube. You can also read her blog.