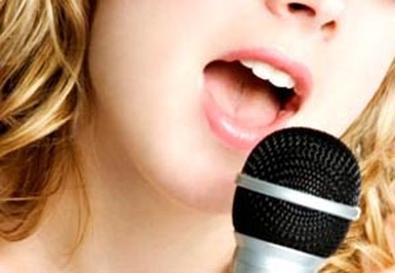 Lester Shane made his stage debut as "the littlest Pepper of them all" in a Cleveland production of "The Five Little Peppers and How They Grew," and he's been acting ever since. He has also directed and coached voice independently and at the American Academy of Dramatic Arts, the New York Foundation for the Arts, and New York's New Actors Workshop. Besides that, he's written a one-man show, "Mortal Coil," based on his many years' experience as a hospice volunteer.
But Shane's multiple occupations sometimes overlap. He can be directing and notice that an actor could use vocal coaching, or a coaching client may require directorial advice on shaping a role or preparing an audition. When he's directing, he says, "because of my sensitivity, I can often pick up on something that is perhaps just technical and can often be fixed." So how does he stay inside the boundaries of his role? By offering a vocal suggestion that's within the director's purview—for example, "Perhaps you need to start on a higher pitch."
"I think all of what I do is text-based," Shane says. So when doing table work in the early stages of rehearsal, he'll discuss tempos and vocal power—that being the director's prerogative. Having directed and acted in Shakespeare—including several productions of "A Midsummer Night's Dream" in which he played Puck—he considers such elements crucial. When directing a musical, he'll defer to the musical director on vocal matters and focus on how the songs work dramatically. For instance, he could tell the musical director, "I'm not understanding the words," and expect that to prompt corrective voice work.
When directing, is he ever tempted to coach a performer one on one? "Not as a rule," Shane says. "Everything is about revealing the truth of a text. If I need to work on stress and grammar, it's not because I'm trying to teach the actor, but revealing the text as we understand it." What about when he's working as a vocal coach? "If I feel anything is at all approaching the directorial boundary, I offer three choices of what a director might want you to do. Or I say, 'Here's a thought: Ask the director.' " He insists that his clients see the director as final arbiter.
Designer Dialects
Dialect coach is another role he fills, Shane says: "Ideally, a director brings me in. He says to the producer, 'We need a dialect coach.' " Shane studied voice at Carnegie Mellon University with the famous and revered Edith Skinner, and immediately after graduating he got his first dialect coaching assignment, at the Alabama Shakespeare Festival, where he dreamed up dialects for Dromio of Ephesus in "The Comedy of Errors," Speed in "Two Gentlemen of Verona," and Guildenstern in "Hamlet."
A recent stint at the Signature Theatre in Arlington, Va., involved "designing a dialect" for John Michael LaChiusa and Sybille Pearson's musical adaptation of the book and film "Giant." In response to director Jonathan Butterell's desire to use modified Texas accents, Shane looked at the script and suggested things like "ah-ll" for "oil"—rather than "all," the more common pronunciation but not necessarily accessible to Eastern ears. The dialect was created in a handful of meetings with Butterell and the cast.
Whether directing or coaching, Shane says, he can divide actors into two groups: those who've had vocal training and those who haven't. With trained actors, he needs only to provide them with "something specific to the play," he says. Untrained actors require broader guidance, and among them he's noticed a generational problem called "vocal fry," which occurs when speech is locked in the throat and over time damages the vocal cords. He demonstrates by speaking in a gravelly, guttural manner.
Shane attributes the constrained sounds he hears primarily in young actors to contemporary communication habits. "It sounds cool to talk that way," he surmises of these peer-shaped tones. The impulse is not to communicate fully, to hold something back to seem "cool." But acting, he insists, is about communicating, about being there. The latter reminds Shane of something he learned as a hospice volunteer: "You can't fix it. You can't make it pretty. You can only be present."