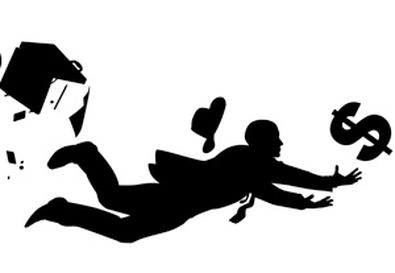 The adage "You don't get a second chance to make a first impression" is undoubtedly true. But although second impressions may not eradicate a lousy first one, they can go a long way in the art of damage control. "As long as you don't go too far in your first screwup, there's always a way to rectify it," says Los Angeles entertainment publicist Charles Sherman of Charles Sherman Public Relations.
TV actor Brynn Thayer agrees. "I've walked out of auditions feeling I've not nailed it," she recalls. "I begged my agent to get me back in to give it another try, and most of the time I got in again. If you don't have an agent, I think a handwritten note to the casting director asking for another chance is the way to go."
What if you've had a bad audition and several months later you're facing the same casting director? Should you talk about the previous audition at all? The experts we spoke with point out that if you've been called in again, clearly the CD didn't think your audition was all that wretched. And in the event he or she forgot about it, why issue a reminder? "Don't lay on the negatives," says New York agent Peggy Hadley of Peggy Hadley Enterprises Ltd. "Of course, if the casting director brings up that earlier audition, then admit the truth and say you had a bad day and shouldn't have come to the audition." The key is to keep it vague—"bad day" is just enough—and not offer too much information, such as "I had a hangover."
Party Animal
It's key to move on with as little self-consciousness as possible, whether the unfortunate first meeting took place at an audition, an agent or manager's office, or even a party. Having a few too many drinks or getting into contentious political discussions can happen at social gatherings. It becomes a problem if fellow revelers include casting directors, agents, managers, or anyone else who is a potential conduit to future acting gigs.
How do you recover if you later encounter these people in a professional setting? Some of our authorities urge actors to say nothing about the indiscretion. Again, it's possible the people in question don't even remember the incident.
Thayer, however, thinks people remember these things and says it's perfectly all right to bring it up. If the issue is an ugly disagreement with a casting director, she offers this suggestion: "I was really passionate the other night, and if I offended you I'm sorry. I will now put that passion into the scene."
Sherman also believes that you should acknowledge bad behavior and make amends as quickly as possible—not even waiting until you're in front of a casting director or agent again. "Be a man and 'fess up," he says. "Don't ignore it. Put in a call. If you were drunk, apologize and say the behavior is not in your character. But if the other person was also making a fool of himself, say nothing."
All our sources say maintaining a light touch and a sense of humor are essential, especially in a situation where recovery may not be possible. In our nervousness we may blurt out comments—sometimes meant benignly—that are first-impression killers. Example: You are being interviewed for possible representation by a rotund agent. In an effort to be friendly, you ask her when she's expecting, but it turns out she's not pregnant. In that case, Thayer suggests, laughing, "Leave the business. It's not for you."
Sherman says an actor can rally after making a faux pas by "admitting you made an innocent mistake. If the [other person] has a sense of humor, you'll be fine." If he or she doesn't, he adds, chalk it up to a loss and move on.