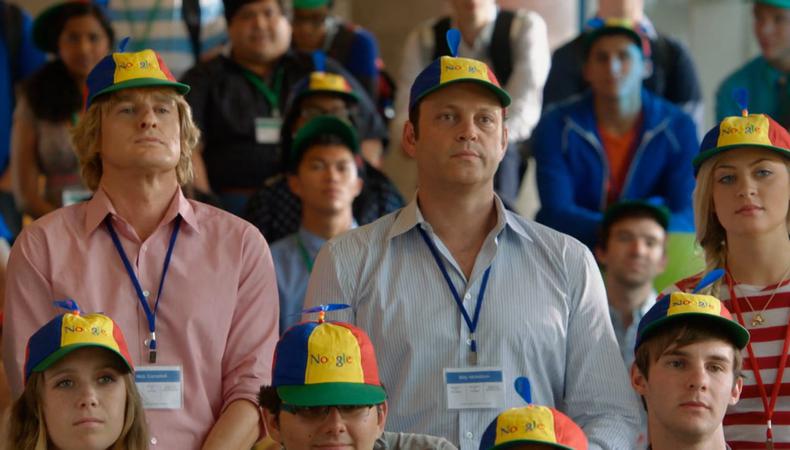 You're settling into your summer internship...ah, the glorious life of working for free or minimum wage so you can learn the ropes of the industry, build your resume, and eventually land a full-time job. Whether you're currently in school and want to line something up for when you graduate or you've just graduated and are seeking more experience while you look for your big break, the not-so-hidden goal for your internship should be to secure a full-time, paid opportunity when you're ready. The thing is, it's not a guarantee. No one's going to hand you an employment contract on your last day just for being you!

Luckily, there are a few things you can do to up your chances. First and foremost, you have to excel at your job. Most internships are kind of boring and you might think it's not actually a big deal if you're slow getting coffee, if you staple papers a little off-kilter, or if the expense reports you file are a little bit out of order. But it is a big deal—not because the company will go under if the boss gets pricked by a rogue staple prong but because your internship is all about proving yourself and your ability to take direction. If you can handle the little tasks, maybe your supervisor will trust you with a bigger task. But if you drop the ball on something simple, no one will trust you with higher level responsibilities.

The other key is to make it clear you're excited to be at your internship. Take the opportunity to learn as much as you can about the company, its culture, and the different roles you might grow into either there or somewhere similar. Offer to help out on extra projects when you have some down time to showcase your investment in the company's success. The more you're proactive about engaging with your team, the more credibility you'll gain as someone they want to work with or help. Just keep in mind that there's a fine line between being enthusiastic and being a pest; don't bother your supervisor with non-task related questions when she's hunkered down trying to meet a deadline.

Toward the end of your internship, make your goals clear to your supervisors. If you're really passionate about the company and you've developed a good relationship with your supervisor, it's okay to ask if there's an entry-level position opening up any time soon. If you don't necessarily see yourself at that specific company (or in the industry at all), communicate your ultimate career goals to your supervisor and see if she can introduce you to contacts at other companies for an informational interview.

You probably won't get a job offer on the last day and you may not even get one at the same company you interned for. But there's still hope for a full-time job! If you've put in your time wisely and built relationships with the people around you, all you need to do is stay in touch. Reach out every so often to touch base, whether or not you need anything specific. If you start getting lukewarm responses, you can ease up, but usually, if you developed a good relationship, your supervisors will be happy to hear from you. When you see a job posting you're interested in, let your contacts know you're applying as they might be able to put in a good word and at the very least, they'll be grateful for the heads up about a reference check.

The biggest thing to remember is that you're not entitled to anything at your internship except an opportunity. It's up to you to make the most of that opportunity, and if you do, you'll be set up for something bigger, no matter what it turns out to be.
This post comes from our partner, Hollywood Resumes.
The views expressed in this article are solely that of the individual(s) providing them,
and do not necessarily reflect the opinions of Backstage or its staff.