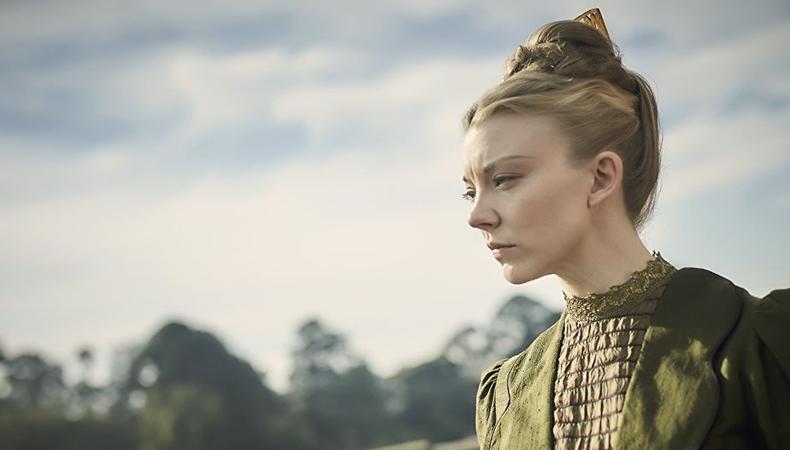 Television doesn't sleep. The sheer amount of content—over 450 scripted programs aired in the year 2017!—can prove overwhelming for even the most dedicated TV buffs. Television Academy voters make Emmy selections in August, and SAG-AFTRA members vote on SAG Awards in January, but their job requires tuning in all year long. Backstage is breaking down, month by month, the buzzy shows and performances that merit awards attention in the ever-growing landscape of the small screen. Mark your calendar and become a couch potato along with us!
May 2018 TV is besieged by coverage of the impending Royal Wedding. And while you might consider that an extension of your regular viewing habits considering the fact that it will star "Suits" veteran Meghan Markle, there are some other options as well—especially if you're in the mood to revisit some literary classics. HBO will blaze in with a new adaptation of "Fahrenheit 451," while PBS will introduce you to the latest "Little Women" and Amazon will go to a "Picnic at Hanging Rock." Plus, more recent novels will get the TV treatment in Starz's "Sweetbitter" and Showtime's "Patrick Melrose." If you've read all those—or even if you haven't—it's time to get watching.
And for you Emmys prognosticators (and voters!), keep in mind the cut-off eligibility date for the 2018 awards is May 31. All the series below are throwing their hats into the ring last-minute.
Amazon
Amazon is unveiling a series based on the 1967 Australian novel "Picnic at Hanging Rock" May 25. Natalie Dormer—now dead on "Game of Thrones"—plays the intimidating, ill-fated headmistress of a group of students who vanish.
HBO
On May 19 Michael B. Jordan will be burning books alongside a terrifying-as-usual Michael Shannon in a new take on Ray Bradbury's quintessential sci-fi novel about a repressive society, "Fahrenheit 451." Then, Emmy winner Laura Dern's "The Tale," one of the most discussed films at Sundance this year, will premiere May 26. It's an autobiographical story from director Jennifer Fox that examines the sexual abuse she endured as a young teenager. Dern, as the older version of the protagonist, unveils the layers of her character's trauma, and Jason Ritter does upsetting work as the abuser.
NBC
Sarah Shahi—late of "Person of Interest" and "Chicago Fire"—is going into other people's memories to perform rescue missions in NBC's high-concept summer drama "Reverie," kicking off May 30. Dennis Haysbert recruits her.
Netflix
The ensemble in Netflix's "Dear White People," back May 4, is uniformly excellent Season 2 as they deal with the rise of the alt-right on their campus. Among them are Logan Browning, Antoinette Robertson, DeRon Horton, and Marque Richardson. That same day Netflix is also bringing the legendary Carol Burnett back to television in "A Little Help with Carol Burnett" as well as debuting Danish dystopia "The Rain" featuring Alba August. Erstwhile "Dexter" star Michael C. Hall looks for his missing daughter in "Safe" May 10. A second season of the buzzy "13 Reasons Why" will drop May 18. And Ellie Kemper will smile her way through the first half of the new "Unbreakable Kimmy Schmidt" season May 30 (the second part will air later this year).
OWN
Ava DuVernay's "Queen Sugar" kicks off its third season May 29 and 30 with Rutina Wesley, Dawn-Lyen Gardner, and Kofi Siriboe among its stellar cast.
PBS
Maya Hawke, Kathryn Newton, Willa Fitzgerald, and Annes Elwy are the latest young ladies to play Louisa May Alcott's March sisters in Masterpiece's "Little Women" May 13. Emily Watson and none other than Angela Lansbury are their elders.
Showtime
Melissa Leo is mentoring up-and-coming comedians like Ari Graynor again in the second season of "I'm Dying Up Here" May 6. Then, May 12, Benedict Cumberbatch is the tortured, addicted eponymous character in "Patrick Melrose," the cable network's miniseries adaptation of Edward St. Aubyn's novels.
Starz
Ella Purnell arrives to New York and gets a job in a demanding upscale restaurant in "Sweetbitter," from Stephanie Danler's novel, May 6. Caitlin FitzGerald is her intriguing coworker, and Paul Sparks her fastidious boss. The show is paired with "Vida," featuring Melissa Barrera and Mishel Prada as sisters who reunite in their East LA Latinx community after the death of their mother, who was secretly married to a woman.
TNT
The formidable Ellen Barkin rules her "Animal Kingdom" once again May 29.
WGN America
Swedish actor Michael Nyqvist died from cancer last year, but you can pay tribute by watching him alongside Dominic Monaghan in "100 Code" when it comes to America May 29.
YouTube Red
Sure enough, come May 2 Ralph Macchio and William Zabka are continuing to advance the "Karate Kid" saga lore "Cobra Kai" on the growing YouTube Red—in their original roles.
Want to star in a hit show? Check out Backstage's TV audition listings!