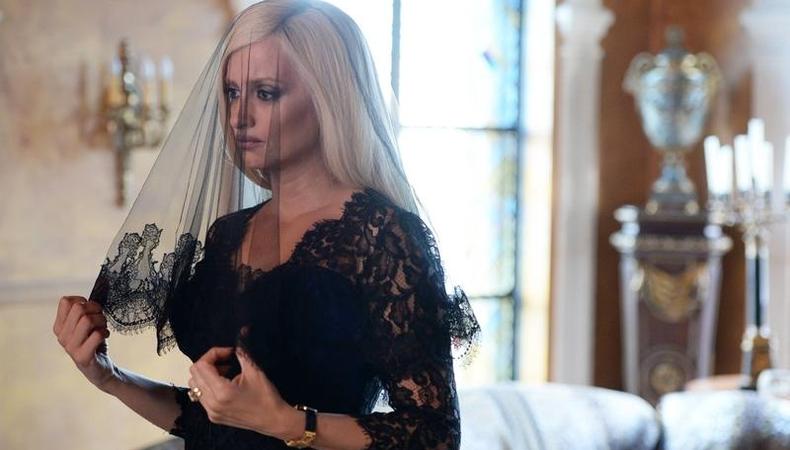 Television doesn't sleep. The sheer amount of content—455 scripted programs aired in the year 2016!—can prove overwhelming for even the most dedicated TV buffs. Television Academy voters make Emmy selections in August, and SAG-AFTRA members vote on SAG Awards in January, but their job requires tuning in all year long. Backstage is breaking down, month by month, the buzzy shows and performances that merit awards attention in the ever-growing landscape of the small screen. Mark your calendar and become a couch potato along with us!
The new year means so many new TV shows to add to your list! You can cheer on your favorites from 2017 at awards shows like the Golden Globes or the SAG Awards, and then you can start predicting who will be the future winners. Perhaps Edgar Ramírez and Penélope Cruz in Ryan Murphy's new "American Crime Story," or rising star Jason Mitchell in Showtime's "The Chi," will take home 2018 Emmys? Start carving out time on your couch now.
Amazon
Philip K. Dick was responsible for some of the most indelible sci-fi stories in popular culture. Where do you think "Blade Runner" came from? Now you can get more of his freaky visions with "Philip K. Dick's Electric Dreams," an anthology series starting on Amazon Video Jan. 12. Actors participating include Anna Paquin, Terrence Howard, Steve Buscemi, Janelle Monáe, and Bryan Cranston.
Comedy Central
Got a crappy day job? Well, it's back to work in January, but at least you can laugh along in misery with "Corporate" Jan. 17. The satire stars Matt Ingebretson and Jake Weisman, as well as Lance Reddick and Aparna Nancherla.
CMT
Say goodbye to Hayden Panettiere's Juliette Barnes and her country music compatriots when the final season of "Nashville" begins Jan. 4 on Country Music Television.
The CW
This cable favorite has a lengthy lineup of superhero shows, but they are finally debuting one centered on a black hero with "Black Lightning" Jan. 16. Cress Williams plays Jefferson Pierce, who has set aside his alter ego—but there wouldn't be a show if he wasn't picking it up again.
Fox
Fox is rolling out its midseason lineup starting first with the Dylan McDermott vehicle about a rowdy airline route "LA to Vegas" on Jan. 2. (Hilariously, the similarly named Dermot Mulroney will guest.) The following day, Angela Bassett, Connie Britton, and Peter Krause will work to save lives in the Ryan Murphy procedural "9-1-1." David Duchovny and Gillian Anderson are back as the reliable (and more relevant than ever) truth-seekers Mulder and Scully in the return of "The X-Files" revival. Fast forward to Jan. 21 and Matt Czuchry works his cocky charm in "The Resident" along with Emily VanCamp and Manish Dayal.
Freeform
Yara Shahidi's "black-ish" teen Zoey is now "grown-ish" in her ABC spinoff as of Jan. 3. Later, on Jan. 10, comedians Esther Povitsky and Benji Aflalo will throw out sardonic quips in the Lonely Island-produced "Alone Together."
FX
Hopes are high for Jan. 17's "American Crime Story: The Assassination of Gianni Versace," the follow-up to the much-lauded "The People vs. O.J. Simpson." Edgar Ramírez, Penélope Cruz, Darren Criss, and Ricky Martin are on hand to reenact the events surrounding the infamous murder—and potentially rake in the awards. And come Jan. 23, Zach Galifianakis and Louie Anderson return for more absurdity in "Baskets."
HBO
HBO rolls out the second seasons of two-anxiety laden comedies Jan. 14: Pete Holmes' "Crashing" and Sarah Jessica Parker's "Divorce." If you need to relax after that, take a hit of Ben Sinclair in "High Maintenance" back Jan. 19. Bored of just watching TV? Then get on board with Steven Soderbergh's interactive project "Mosaic." An app that's already available offers a self-guided version of the story with Sharon Stone and Garrett Hedlund, while a limited series version launches Jan. 22.
Hulu
The third season of Hugh Dancy, Aaron Paul, and Michelle Monaghan's drama about a dangerous cult, "The Path," gets going Jan. 17.
IFC
Carrie Brownstein and Fred Armisen will unleash their collection of wacky Oregonians one more time on Jan. 18 when the last set of "Portlandia" episodes unfurl.
Netflix
Netflix has some truly delightful selections this month. "Lovesick"—formerly known as "Scrotal Recall"—features the most charming group of British pals you probably aren't yet acquainted with, portrayed by Johnny Flynn, Antonia Thomas, and Daniel Ings. Netflix drops the third season on the first day of the new year. Unfortunately, you have to wait a little longer for the second season of the truly special sitcom "One Day at a Time" with Justina Machado and Rita Moreno which debuts Jan. 26. However, you can bide the time in between those with SAG nominees Jane Fonda and Lily Tomlin in more "Grace and Frankie" Jan. 19.
Paramount
The rebranded Paramount TV network unveils its first flashy offering Jan. 24: "Waco" featuring Taylor Kitsch as the infamous David Koresh. Melissa Benoist and Michael Shannon are among the large cast as well.
PBS
Royal obsessives can queue up PBS Jan. 14 to see more of Jenna Coleman in the critically beloved "Victoria."
Showtime
Jason Mitchell, Jacob Latimore, and "Moonlight" star Alex Hibbert are in the ensemble of "The Chi" created by Common plus "Master of None" star and last year's Emmy winner Lena Waithe. It premieres Jan. 7 and we can't wait.
Starz
Oscar winner J.K. Simmons meets another J.K. Simmons in "Counterpart" starting Jan. 21.
TNT
Daniel Brühl, Dakota Fanning, and Luke Evans go up against a serial killer in the long-awaited adaptation of Caleb Carr's novel "The Alienist" Jan. 22. Don't miss it.