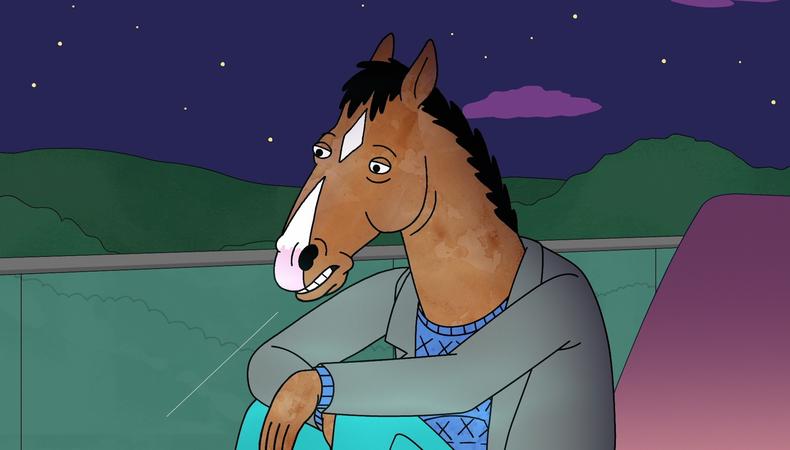 Television doesn't sleep. The sheer amount of content—455 scripted programs aired in the year 2016!—can prove overwhelming for even the most dedicated TV buffs. Television Academy voters make Emmy selections in August, and SAG-AFTRA members vote on SAG Awards in January, but their job requires tuning in all year long. Backstage is breaking down the buzzy shows and performances that merit awards attention in the ever-growing landscape of the small screen. Mark your calendar and become a couch potato along with us!
As summer crawls to a close, networks are gearing up for the return of beloved series and the debuts of several new ventures. If you're looking to mark your calendars with the notable TV premieres this September, aka Emmy Month, check out the shows and actors below. All will be eligible for 2018 Emmys—which might appear on voters' ballots this time next year?
Who's Ahead of the Game for Emmys 2017? Just Look Back at SAG
ABC
Freddie Highmore puts his "Bates Motel" days behind him to helm "The Good Doctor" Sept. 25, adapted by David Shore and Daniel Dae Kim from the recent South Korean series of the same name. The Alphabet Network will also throw all their favorites back into the ring Sept. 27: "The Goldbergs," "Speechless," "Modern Family," "American Housewife," and "Designated Survivor," all back-to-back on Wednesdays. And don't forget Shonda Rhimes; "Grey's Anatomy" and "How to Get Away With Murder" return to dominate Thursday nights on Sept. 28 ("Scandal" will arrive Oct. 5).
Amazon
This streaming service concludes its summer of new content with two seminal favorites: Tig Notaro's autobiographical vehicle "One Mississippi," co-created with Diablo Cody, returns Sept. 8; while Emmy-nominated Jeffrey Tambor, Kathryn Hahn, Judith Light, and the rest of the Pfefferman clan will drop "Transparent" Season 4 onto our screens Sept. 22.
CBS
Showrunners Bryan Fuller and Alex Kurtzman will beam us up Sept. 24 with "Star Trek: Discovery," the newest iteration of the sci-fi classic starring Sonequa Martin-Green, Anthony Rapp, and Michelle Yeoh. "The Big Bang Theory" returns Sept. 25, buoying its new spin-off, "Young Sheldon," led by Iain Armitage (of "Big Little Lies"), plus the new Bobby Moynihan–starrer "Me, Myself & I." Michael Weatherly and "Bull" return Sept. 26, with new action-drama "SEAL Team" set to premiere the following night, starring David Boreanaz and Jessica Paré.
Comedy Central
If you're starved for edgy, provocative humor, you're in luck: "Broad City" Season 4 and "South Park" Season 21 begin Sept. 13.
Fox
Seth MacFarlane's space-set comedy "The Orville" launches Sept. 10, while the network gets its fall contenders back into the action: "Gotham" Sept. 21, "Brooklyn Nine-Nine" Sept. 26, and "Empire" Sept. 27.
FX
Sarah Paulson, Evan Peters, and much of the Ryan Murphy posse return for another round with "American Horror Story: Cult," a buzzy riff on the 2016 presidential election, Sept. 5. "You're the Worst" returns Sept. 6, while "Better Things" and its Emmy-nom'd star Pamela Adlon debut a second season Sept. 14.
HBO
The leader of the 2017 Emmys had a splashy summer with "Game of Thrones," "Insecure," and more, so a relatively tame September follows. "The Deuce," James Franco and Maggie Gyllenhaal's '70s porn origin drama premiering Sept. 10, is arriving with heaps of advance praise. "Vice Principals" returns Sept. 17.
Hulu
As this streaming service gains awards steam, they're also looking at a quiet month; on Sept. 12 Mindy Kaling's beloved "The Mindy Project" comes back to the small screen.
NBC
The Peacock Network is readying for a ton of buzzy programming toward the end of the month. Kristen Bell and Ted Danson will bring back "The Good Place" Sept. 20; Mike Vogel and Anne Heche helm new drama "The Brave" Sept. 25; the award-winning Edie Falco returns to TV with "Law & Order True Crime: The Menendez Murders" Sept. 26; and Dan Fogelman's mega-popular "This Is Us" will begin Season 2 Sept. 26, reuniting viewers with Emmy-nominated Sterling K. Brown, Milo Ventimiglia, Chrissy Metz, Ron Cephas Jones, and the rest.
Finally, the hilarious "Great News" and "Superstore" will return Sept. 28 with the long-awaited comeback of "Will and Grace," which brings Debra Messing, Eric McCormack, Megan Mullally, and Sean Hayes together again. And the laughs don't stop: "Saturday Night Live" will follow up its most recent multi-Emmy-nominated season, beginning Sept. 30.
Netflix
Season 3 of "Narcos" was released Sept. 1 amid the myriad of constant Netflix programming. Alison Brie follows up this summer's "GLOW" with the fourth season of "BoJack Horseman" Sept. 8, co-starring Will Arnett, Paul F. Tompkins, Amy Sedaris, Aaron Paul, and brilliant guest stars, no doubt. Could its ensemble earn the first-ever SAG recognition for voice actors? Meanwhile, new shows "American Vandal" (a true-crime parody starring Tyler Alvarez) and Nick Kroll's "Big Mouth" (featuring a voiceover cast to rival "BoJack": Kroll, John Mulaney, Maya Rudolph, Jason Mantzoukas, Jordan Peele, Fred Armisen, and Jenny Slate) drop Sept. 15 and 29, respectively.
Starz
The drama that put this network on the map returns Sept. 10; get ready for more Caitriona Balfe, Sam Heughan, and Tobias Menzies in "Outlander" Season 3.
Sundance
Elisabeth Moss and Nicole Kidman are both having a helluva year between their leading Emmy contenders and multiple films, so their pairing in "Top of the Lake: China Girl" would be noteworthy even if it weren't the follow-up to Jane Campion's critically acclaimed miniseries (which won Moss her Golden Globe). Keep an eye on this show for the upcoming SAG Awards....
Ready to hit the small screen? Check out our TV audition listings!