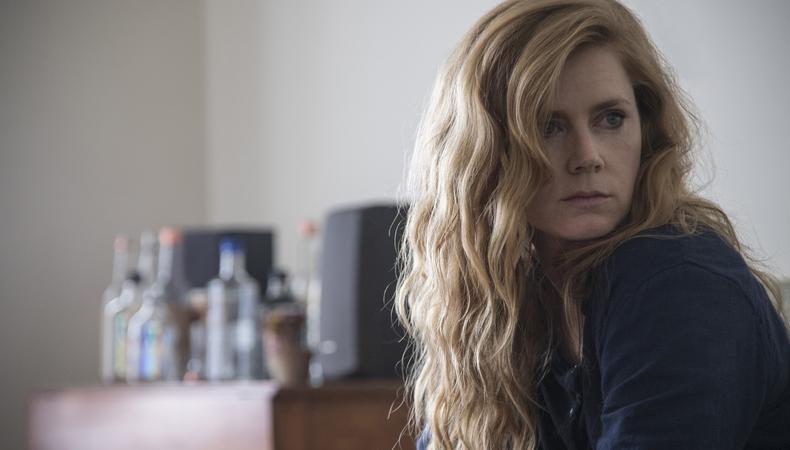 Television doesn't sleep. The sheer amount of content—over 450 scripted programs aired in the year 2017!—can prove overwhelming for even the most dedicated TV buffs. Television Academy voters make Emmy selections in August, and SAG-AFTRA members vote on SAG Awards in January, but their job requires tuning in all year long. Backstage is breaking down, month by month, the buzzy shows and performances that merit awards attention in the ever-growing landscape of the small screen. Mark your calendar and become a couch potato along with us!
Streaming services have changed the landscape of summer TV programming, and this July's lineup is no exception. Gone are the days of reruns and sub-par drama replacements; this July brings TV worth staying inside for—in the comfort of air conditioning, of course.
This month marks the return of Netflix heavy hitter "Orange Is the New Black"; Hulu unveils its newest major project featuring a dream team of horror in "Castle Rock"; and USA's "Suits" returns for Season 8 without the newly crowned Duchess of Sussex, Meghan Markle. HBO will see if it can duplicate the success of last year's "Big Little Lies" with another novel adaptation directed by Jean-Marc Vallée: Gillian Flynn's psychological thriller "Sharp Objects," with superstar Amy Adams in the main role.
Cinemax
Adapted from "Walking Dead" creator Robert Kirkman's comics, "Outcast" stars Patrick Fugit (from "Almost Famous" and "Gone Girl") as Kyle Barnes, a man who has been struggling with demonic forces his whole life. The series comes back for its second season July 20.
The CW
The CW premieres two new summer dramas this July: one the fantastical "The Outpost" July 10; and the other "Burden of Truth" July 11, a Canadian legal drama starring CW veteran Kristin Kreuk of "Smallville" fame.
HBO
Following the eight-time Emmy-winning triumph of "Big Little Lies," HBO turns again to director Vallée hoping to reproduce the magic with "Sharp Objects," premiering July 8. There are high expectations for this limited series, which adapts Flynn's novel of the same name and stars five-time Oscar nominee Adams as a reporter who heads back to her hometown to investigate the murder of two girls. Patricia Clarkson co-stars as her icy mother.
Hulu
This streaming network's lavish period drama, "Harlots," returns for its second season July 11. Then Hulu unveils their next big project, "Castle Rock," July 25; the service has tapped super-producer J.J. Abrams and the biggest name in horror writing, Stephen King, for its new psychological horror series, which will take place in the well known Maine–based King "multiverse" starring Andre Holland, Bill Skarsgård, and Sissy Spacek. Hulu will also give a proper send-off to one of its first critically lauded original programs, "Casual," with an abbreviated eight-episode season premiering July 31.
NBC
Beloved Broadway veteran and Emmy winner Kristin Chenoweth plays socialite Lavinia Peck-Foster in "Trial & Error: Lady Killer" in Season 2 of NBC's true-crime mockumentary anthology July 19.
Netflix
The streaming giant boasts some major premieres this summer, kicking off the month with Season 2 of "Anne with an E," its remake of the beloved "Anne of Green Gables." The highly anticipated return of one of its signature programs, fan favorite and critical darling "Orange Is the New Black," closes out the month July 27; Season 6 brings a lot of changes for the ladies of Litchfield Penitentiary, including a move to a new prison and rumors floating about adjusting timelines to tackle more current issues (it currently sits somewhere around 2014).
PBS
The critically acclaimed French-British crime drama "The Tunnel" returns for Season 3 under the title "The Tunnel: Vengeance." Stephen Dillane (who won an International Emmy Award for his performance) and Clémence Poésy will reprise their roles in this third iteration of the series, which is adapted from the more popular Scandinavian series "The Bridge."
Starz
Omari Hardwick and "Power," Starz's popular, pulpy crime drama, returns for Season 5 July 1.
USA
Legal drama "Suits" comes back for its eighth season July 18, and notably without Markle, who left to star in a new role as real life royalty, marrying Prince Henry of Wales in May.
FX
"Snowfall," the FX drama about the beginning of the crack epidemic in 1980s Los Angeles, returns for Season 2 July 19.