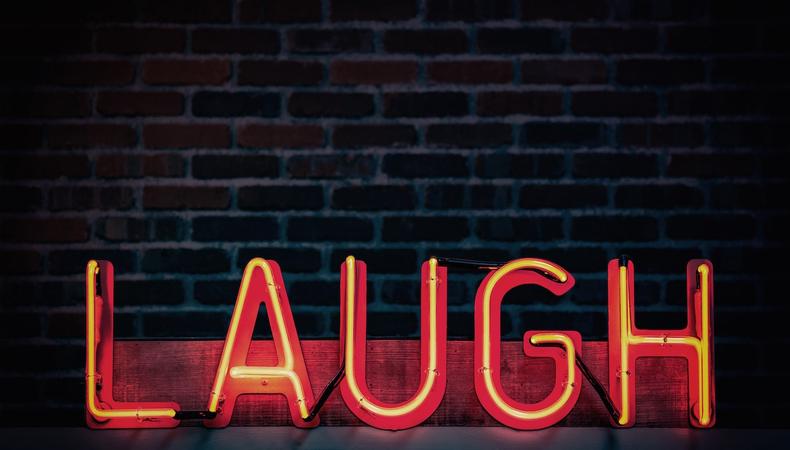 What makes a great fool? How do they tickle everyone's fancy? Is there such a thing as comedic genius? Why do we laugh? These are the big questions that don't have to be reserved for stoned wannabe-comedians in college. Just like any genre of performance, there are certain techniques that help actors nail comedic performances. These eight comedians share the ones that benefited them the most.
Zach Woods, "Silicon Valley"
"Often the actors I think are funniest aren't necessarily comedic actors.... I can't remember who said it, but I heard once that it's horrible when you can see someone think they're being funny. When you can see the actor winking from behind the character to let you know that they're being really funny, I find that such a turn-off. The characters I find most funny are the ones that are most believable. They're often quite strange, but when the actors can make them feel like real people while being so peculiar, those performances are always the funniest to me."
Tig Notaro, "One Mississippi"
"I know my show and my comedy and everything I do doesn't necessarily resonate with everyone. But I think the more specific that you get—I know it's been said a million times, but it really is proven over and over again that people relate when you're not trying to do something for someone else and you're doing it for yourself in the most honest, specific way."
D'Arcy Carden, "The Good Place"
"My background is in improv, and we subscribe to making each other look like geniuses. It's not about making yourself look like the star, it's about the promise that I will make you look like a genius if you make me look like a genius. That bleeds into regular acting and life in general. That has stuck with me. It's not about me being the star as much as us building each other up."
Esther Povitsky, "Alone Together"
"You have to do the character version of yourself, which is maybe a little more desperate—me, if I was going to be more upfront about how desperate I am.... In real life, I never tried anything because this hot, older dude would never be into me, but in the show, the person I'm playing is me but also thinks there really is a chance. You have to be you but really, really try to get what you want, a little more than you normally would."
Arturo Castro, "Broad City" and "Narcos"
"Sometimes, in comedy you're afraid of silence. Silence is used for a beat, it's used to punctuate a joke. With drama, I learned that there's real power in stillness. When you play someone who is kind of volatile, your instinct is to intimidate. What I learned is that it's way more scary and disturbing to see someone who sees everything with an eye of calm. That's what I learned from 'Narcos'—the power of silence. From Jaimé, I started to see comedy as a symphony. There's a lyricism to it. I'm lucky because I've gotten to work with comedic geniuses. With Abbi [Jacobson], Ilana [Glazer], or Hannibal [Buress], everybody has their own tone, and I've been able to recognize what that tone is and add to it in a way that enhances the scene."
Rachel Brosnahan, "The Marvelous Mrs. Maisel"
"Midge is nothing if not open…She's the most unapologetically confident woman I've ever played. So, for me, feeling like I was well prepared with the dialogue and the text, trying to remain relaxed and open, was something that helped me find that confidence even when it was a struggle for me, personally. Midge doesn't struggle in the same way that I do."
Lamorne Morris, "New Girl"
"With 'New Girl,' it let me know how goofy I could actually be. Season 1 was a lot of figuring out who Winston was. For me, I treated it like sketch comedy; I'm playing a different character every episode. I would try new stuff until Season 2, when it became 'Winston is weird as hell.' I left knowing that you have to just go for it. Go as weird as possible and directors may love it."
Carla Jimenez, "The Mick"
"[The show has] given me opportunities to do all this physical comedy, and I love that. I feel like it added [to my skills] as an actor because sometimes I think, I don't know if I can do this, or, I don't know if I can do that. But you have to trust [yourself] and go for it and it might be better than you ever thought it could be. It's given me the ability to just kind of be open to change. It's given me that total push. A lot of roles that I've done…they're not pushing the envelope of what you think you can do, and this one does."
Check out Backstage's comedy audition listings!