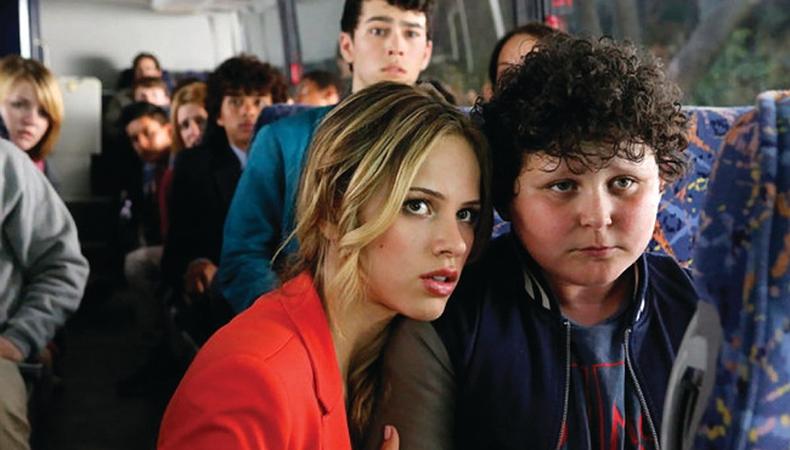 Chicago actors have another reason to go home. The Windy City, which has long had a thriving theater community, is now hosting a growing number of TV series. And these productions aren't just looking for local day players.
"It's been an explosion," said Mickie Paskal, who, together with her partner Jennifer Rudnicke, cast Showtime's "Shameless," among several other series.
Recently, series ranging from USA's "Sirens" to ABC's "Mind Games" to NBC's "Chicago P.D.," "Chicago Fire," and "Crisis," have set up production in the city. "It's not been unusual to have one or two series shooting here at a time, but to have this number is fantastic," said Paskal.
The rush is being driven by three factors, casting directors told Backstage: the Cinespace complex, which is a 1.2-million-square-foot soundstage (one of the largest outside of Hollywood); a generous, 30 percent tax credit, which doesn't sunset; and a robust theater community from which to draw talent.
This Chicago renaissance is helping local actors—once confined to background or day-player roles in television and film productions—land meatier parts.
"The shift, for me, is the opportunity for actors to grab onto some of these bigger roles and some of these guest roles," said Paskal. "That's been probably the most amazing thing."
The actors seizing these opportunities are coming out of the city's theater community, where companies such as Steppenwolf Theatre and Second City have been breeding grounds for national talent. For instance, Amy Morton, a member of Steppenwolf's company, has had a recurring role as Sgt. Platt on "Chicago P.D."
"The theater is a wealth of really fabulous actors for us and always has been," said casting director Claire Simon, who works on ABC's "Betrayal" as well as NBC's "Fire" and "P.D." "They're reaping the benefits now, that's for sure."
Simon noted that coastal casting directors such as New York–based Jonathan Strauss or Los Angeles–based Robert Ulrich are still used to bring in names or hard-to-find character actors like, say, a 50- to 60-year-old Latino with a very specific look. But she casts locals who can go on to recurring roles.
She cited Jessica Dean Turner, a Chicagoan with a recurring role on "Crisis," and Jason Bradley, another local who played an FBI tech for one episode of the show and has appeared in several more (albeit only credited for the first). "If they pop, they work all the time," she said.
For theater actors, landing a lucrative series role can present a new set of challenges. David O'Connor, a Chicago-based casting director, said there's a "hidden war" between directors doing on-camera work and the theater casting directors.
For instance, a theater actor may get a part on a series, but that's a problem if she's locked into a run of a theater production at the same time. "It's hard for an actor to get out of a show sometimes," he said. "There's a lot of give and take."
Casting directors say they're starting to see the return of ex-Chicago actors who had decamped to the coasts. It makes them hopeful the work won't dry up, as it has after previous booms. "I've heard rumblings that a bunch of pilots are looking to shoot here," said Paskal. "All signs point toward great."
Inspired by this post? Check out our television audition listings!