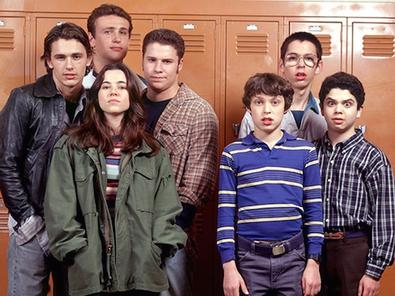 Think back to just a few years ago when—before Netflix, Hulu, Amazon, and other streaming platforms—a TV show wasn't renewed or was canceled, that was really it. There wasn't a "Well, maybe if we tweet at Netflix incessantly..." or "What if we flood Hulu's email inboxes?" option. We saw a lot of great, critically acclaimed shows lose their lives to low viewership.
But now, there's hope! This week, NBC announced it would not bring back the Mads Mikkelsen-Hugh Dancy-starring "Hannibal," created by Bryan Fuller, for a fourth season. But fans are hopeful. So here's to looking at you, Netflix! Or Hulu! Amazon? Anyone?
Let's take a look at some awesome shows that ended way too soon, and could have really thrived on a streaming platform. Add your picks in the comments!
"Arrested Development" (Fox)
OK, OK, ultimately resurrected by our lord and savior Netflix, the Bluth family got the axe after just three seasons on Fox. During Season 3, the episode order was cut from 22 to 13, and the last four episodes were shown during the opening ceremony of the 2006 Winter Olympics. Ouch! All this despite critical acclaim and several Emmy and Golden Globe wins. Season 4 premiered on the streaming platform in 2013, and earned three Emmy nominations for the season. Why? Because there's always money in the banana stand.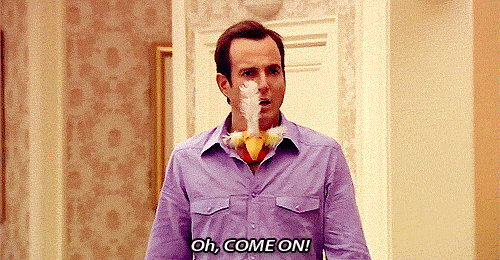 Our reaction when the show ended.
"Carnivàle" (HBO)
Sett during the Great Depression, this HBO drama followed an Oklahoma farm boy and a charismatic minister during a proxy war between heaven and hell. Created by Daniel Knauf ("The Blacklist"), the show only lasted two seasons—though it earned five Emmys—and fans were outraged by its cancellation. Curious to check it out? Both seasons are streaming on HBO Go!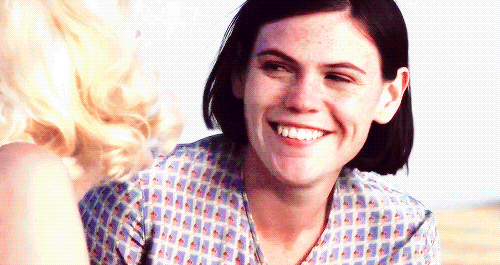 "Dead Like Me" (Showtime) & "Pushing Daisies" (ABC)
Another underrated Fuller original, "Dead Like Me" follows college dropout Georgia Lass (Ellen Muth) who, after she's killed, is enlisted to become a grim reaper. The dark comedy lost Fuller early during Season 1 due to conflicts with MGM Television, and the show—despite its charm and originality—only endured for two seasons.
And, in sticking with the theme, Fuller's "Pushing Daisies" didn't get its fair shot either, lasting only two seasons on ABC. Starring Lee Pace, Anna Friel, and Kristin Chenoweth, among others, the show followed Ned (Pace), who was able to restore life to the dead. But not even its 12 Emmy noms and two wins could save "Pushing Daisies." Who knows what would have happened if Netflix and Hulu were as major back then as they are now?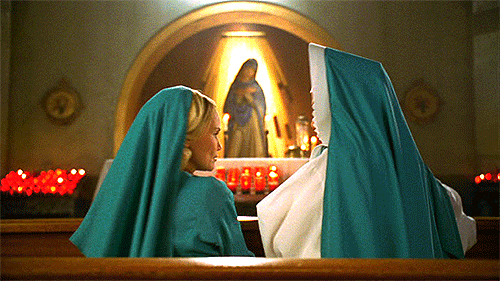 "Deadwood" (HBO)
Another critically acclaimed show, "Deadwood's" eight Emmy wins weren't enough to keep it on the air. This western drama centered on the people of Deadwood, S.D., ended after just three seasons. The shows starred actors Ian McShane, Brad Dourif, Molly Parker, and John Hawkes, among others.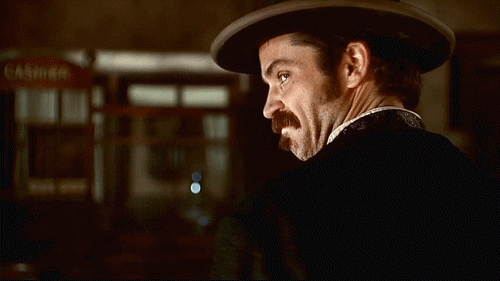 "Don't Trust the B---- in Apartment 23" (ABC)
Completely binge-worthy, "Don't Trust the B---- in Apartment 23" starred Krysten Ritter as the title character, Dreama Walker as naive, new-to-New York June, and James Van Der Beek as...James Van Der Beek. Unapologetic, hilarious, and short-lived, the sitcom lasted just two seasons.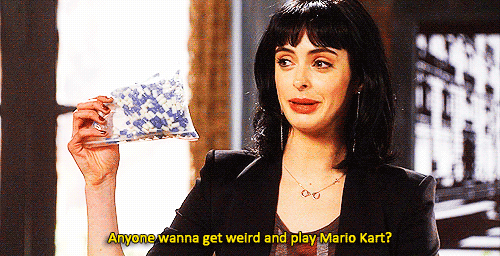 "Enlightened" (HBO)
Despite earning its star, Laura Dern, a Golden Globe win and Emmy nom, "Enlightened" didn't make it past Season 2. It followed Dern as Amy Jellicoe, a self-destructive woman who, after a spiritual awakening, found herself determined to live an enlightened life, wreaking havoc at home and work. Created by Mike White ("School of Rock," "Dawson's Creek") the show featured performances by Luke Wilson, Michaela Watkins, and others.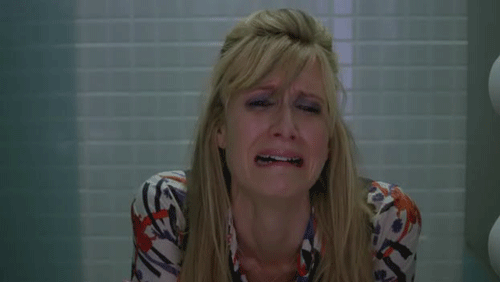 "Firefly" (Fox)
After "Buffy the Vampire Slayer," Joss Whedon created "Firefly," which lasted on Fox for just one season. Set in 2517, this space-western-sci-fi drama followed the crew of Serenity, a "Firefly-class" spaceship. The ensemble show was canceled after 11 of its 14 episodes were aired.
"Freaks and Geeks" (NBC)
Must a case even be made for Judd Apatow's TV masterpiece? Linda Cardellini starred as Lindsay Weir, a high school mathlete who started hanging out with burnouts, while her younger brother Sam (John Francis Daley) navigated his freshman year in this coming-of-age comedy-drama. The show helped launch the careers of James Franco, Seth Rogen, Busy Philipps, and Martin Starr, among others. And there was only one season. Madness!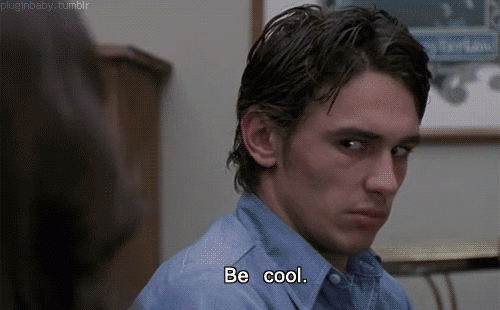 "My So-Called Life" (ABC)
Before teen dramas were even a thing, Claire Danes starred as Angela Chase, a girl navigating high school in the suburbs of Pittsburgh. It was Danes' first big role, and earned her an Emmy nom and Golden Globe win in 1995. Its first and only season ended in a cliffhanger, with the expectation of it being picked up, but "My So-Called Life" never continued. Bonus: Jared Leto as heartthrob Jordan Catalano. Never forget.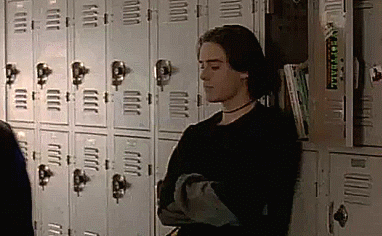 "Party Down" (Starz)
This Starz comedy boasted an impressive ensemble of Lizzy Caplan ("Masters of Sex"), Adam Scott ("Parks and Recreation"), Jane Lynch, Ken Marino, Martin Starr, Megan Mullally, and others, but it couldn't last more than two seasons. The show followed a group of Los Angeles actors who worked in catering to make ends meet, but suffered from low Nielsen ratings despite critical acclaim. A film adaptation is supposedly in the works.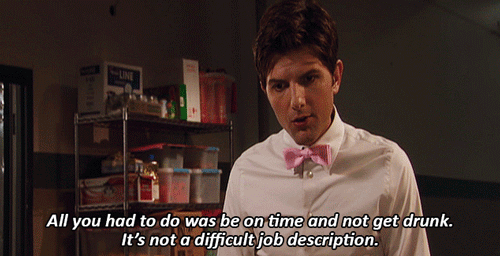 "Smash" (NBC)
This musical drama followed the team working to bring a Broadway musical about Marilyn Monroe to the Great White Way, and had a cult following like no other. Its two seasons starred Debra Messing, Jack Davenport, Katharine McPhee, Christian Borle, Megan Hilty, Anjelica Huston, and others. The best part for theater lovers? Cameos and arcs from Broadway's brightest including Jeremy Jordan, Bernadette Peters, Brian d'Arcy James, and more. The show ended after two seasons, but fans can rejoice; its fictional musical "Bombshell" may be coming to Broadway—for real this time!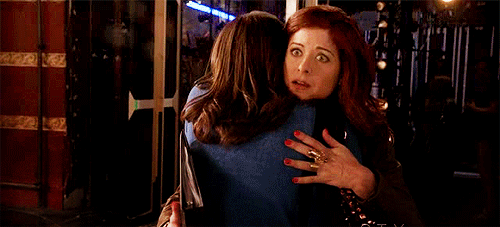 "Twin Peaks" (ABC)
From the singular mind of David Lynch came "Twin Peaks," the eerie mystery-drama that begged the question: Who killed Laura Palmer? Its two seasons followed FBI agent Dale Cooper (Kyle MacLachlan) as he searched for the killer of a teenage girl in the titular fictional town. The show won several Emmys and Golden Globes in the early 1990s, and the team put out a film, "Twin Peaks: Fire Walk With Me," in 1992. A revival is happening on Showtime, set to premiere in 2016, and both Lynch and MacLachlan are in.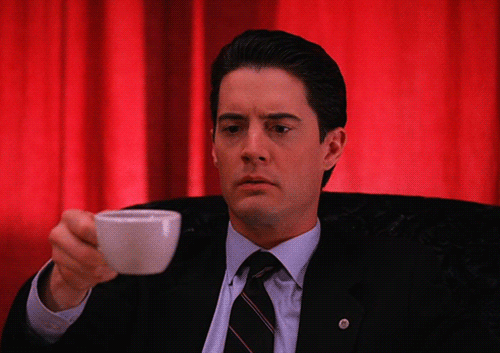 Inspired by this post? Check out our television audition listings!