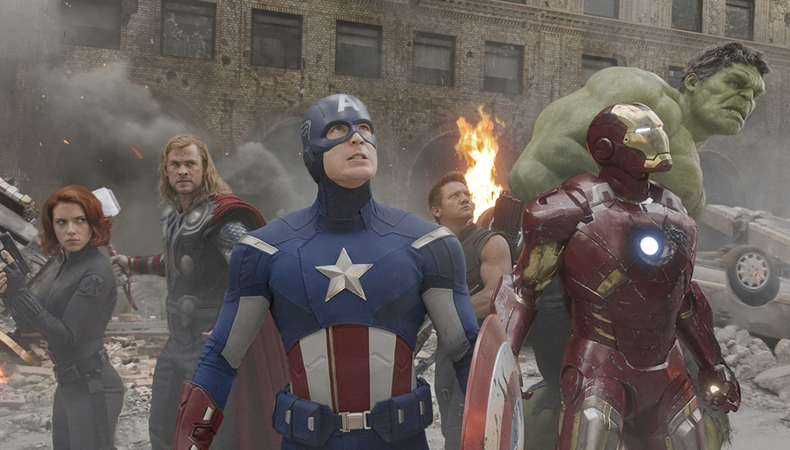 Acting is a tough art. It demands that you give yourself to it completely in every way possible—creatively, emotionally, and physically. It demands that artists be plugged in, always. To be "tapped in, tuned in, and turned on," as Abraham Hicks would say. This is an enormous burden. As we know, an empty cup rarely spills over.
So, how do we give of ourselves if we don't have anything left to give? Well, we have to find ways to fill ourselves back up. A surprisingly simple way to do this—something I discovered during the quarantine—is to watch TV shows and movies! Yes, it really can be that simple. But here's the trick: you have to watch content that resonates with you and makes you feel inspired, hopeful, and motivated. It's the content that turns you inward and connects you to your inner child—that goofy romantic, who was attracted to acting in the first place, all those years ago. It's the movie that makes you laugh out loud. It's the show that makes you forget to check your phone. It's the content you can't wait to tell your friends and family about. It's that one scene in that one episode that you watch over and over and over again. In short, it's something that touches your heart.
In that spirit, here's a list of TV shows and movies that have resonated with me and inspired me during this tough year. For my purposes, I'm sticking to scripted film and TV shows—not reality TV—simply because scripted programming shows the highest level of talent our industry has to offer. Is there anything more inspiring than that?
1. The "Avengers" Franchise
In these times, there really isn't anything better than watching the good guys win! There's nothing better than watching the good guys sacrifice themselves for the greater good. There's nothing better than watching the world come together to defeat a common enemy! These superheroes are exhilarating, humorous, and make you believe in things bigger than yourself. And boy, do they look good doing it!
I'm not dissing the "Justice League" franchise at all, but I got initiated into this franchise by my social circle and so I've been busy watching these movies. For the added benefit, watch the behind-the-scenes features that show the actors filming the scenes on the green screen. Their focus and intensity are remarkable and something to learn from!
2. "Hamilton"
Obviously, this one needs no introduction! I think of this show as the great equalizer! The fact that it debuted on Disney+ is another huge indication of how far we've come. It's the show that has forever changed our perceptions of characterization and assimilation. We can easily co-exist in each other's worlds and still maintain our authenticity and share in our shared history and common cultural connection. And you learn something real about history as well!
3. "Four Weddings and a Funeral"
While the Andy MacDowell and Hugh Grant film is a classic, I'm referring to the show for Hulu by Mindy Kaling. It's the classic rom-com genre updated for the millennial generation. The scenes are funny, human, short (sometimes too short for my taste), and the cast is diverse. It feels effortless and has a dreamy quality to it. The show gently tugs at your heartstrings—and you find yourself forgiving the characters for their mistakes and rooting for them to win and find true love!
4. "The Newsroom" or "The West Wing" (Seasons 1–4)
Both shows are full of strong, passionate, fiery, and highly intelligent characters. Aaron Sorkin is one writer who wears intelligence as a tiara, and it's a pure pleasure to find intelligence celebrated in such a magnificent way. The best thing of all is they're in service of something higher than themselves. The characters are not in it for the money, but because they want to make the world a better place. Of course, they falter and fail, but in the end they win. In the right way for the right reasons. It's awe-inspiring.
5. "Avatar: The Last Airbender"
This inspiring animated series from Nickelodeon is unique and one I binge watch regularly! I just can't get enough of these fun, quirky kids who literally carry the weight of the world on their shoulders and yet never lose their innocence—especially Aang. The more overwhelmed he is, the goofier and more adorable he becomes. The animation itself is top-notch and the voice acting is spot on! It's a perfect combination of heart, valor, and humor. For me, the story is a powerful reminder that stepping into our destiny isn't for the faint of heart.
Honorable Mention: "All the President's Men" (1976)
Check it out. You won't be disappointed.
I hope you'll watch these shows and find the purity and the zeal of these characters inspiring and uplifting, so much so that your cup runneth over. Happy viewing!
Looking for remote work? Backstage has got you covered! Click here for auditions you can do from home!
The views expressed in this article are solely that of the individual(s) providing them,
and do not necessarily reflect the opinions of Backstage or its staff.