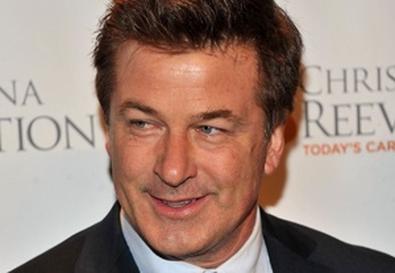 Americans for the Arts, a nonprofit lobbying group for the National Endowment for the Arts, will approach Congress with the support of 84 independent arts groups on Tuesday. Thirteen are groups fighting specifically for actors.
"Actors have the ability to make their voices heard," said Teresa Eyring, executive director of Theatre Communications Group. "People feel somewhat powerless these days, but this event reminds everyone that you can actually go down and physically talk to your Congressman."
According to Robert Lynch, president and CEO of Americans for the Arts, there are eight key issues this year. "Of these I would say seven relate to actors," he said.
Those seven are money for the NEA, charitable tax deductions, arts education money, cultural exchanges, tax deductions on original works, public broadcasting, and arts and healthcare research.
Advocates agree the first two are most important. Since 2010, Congress has cut $22 million from the NEA. This year it's looking to increase the NEA's annual budget, to $155 million from $147 million.
"Ticket sales aren't enough to cover expenses for most theaters so NEA money helps cover the difference," said Eyring.
Donations often pick up the remainder, but this year they may decrease. Last December the IRA rollover expired. Unless it's reinstated, those donating to nonprofits from an IRA must now treat gifts as taxable income.
"Theaters provide a communal good. We want to incentivize their support," said Eying.
Smaller goals include $30 million for arts education, $15 million for cultural exchanges, helping artists with taxes and healthcare, and continuing to remind Congress about the value of public broadcasting.
"The only issue that doesn't really concern actors is money for museums and public libraries," said Lynch. "But even that kind of does, if you consider those sites as places where actors might study their trade."
Maria Somma, spokesperson for Actors' Equity Association, added a ninth concern: White space. "That's the broadcast spectrum used by wireless microphones," she said, "and we're worried about interference." In 2010 Congress ruled that those frequencies would be shared with TV Band Devices. Only recently has the rollout begun and already there are concerns about interference and the cost of retrofitting previously acceptable equipment.
Advocates believe these goals are best affected in person.
"I think the most important thing is to show up," said Barbara Wolkoff, director of member services for the Stage Directors and Choreographers Society. "We need to help our representatives remember artists are citizens. There's a tendency to underestimate how many people make a living in the arts."
Lynch values these personal connections. Some of his advocates are working actors, and he encourages them to meet with hometown representatives. If they have stories about specific programs from which they benefited, Lynch feels the message will resonate all the more.
"Stanley Tucci was here with me two weeks ago," he said. "Stanley made the point of listing a dozen organizations that helped his career, everything from small community theaters to Sundance itself. He stressed that all of those groups had been funded directly or indirectly by the NEA and without them, he would never have had his current career."
Alec Baldwin, this year's speaker, will likely make a same point. No matter the star power, though, convincing Congress to support the arts during a recession is no simple feat.
However, Lynch doesn't think the argument is that difficult.
"There are 110,000 nonprofit arts organizations in America and they provide 5.7 million jobs," he said. "A $146 million investment for 5.7 million jobs. That's a spectacular return. If we can get Congress to internalize that we'll go a long way."