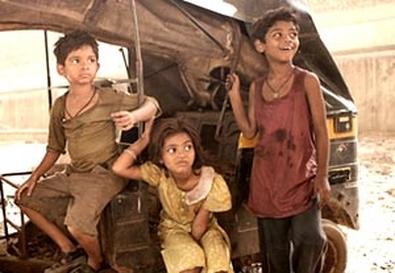 LOS ANGELES (Reuters) – In the first year the MTV Movie Awards allowed fans to choose nominees, the star-crossed vampire romance "Twilight" topped the field with seven nods, the popular cable channel said on Monday as it unveiled all the contending films.
"Twilight," a box office smash that until now has barely made a blip on the awards circuit, faces a Bollywood fight from critically acclaimed Oscar-winner "Slumdog Millionaire," an Indian love story nominated for six MTV awards.
Both films were nominated for Best Movie, along with comic book epics "The Dark Knight" and "Iron Man" and song-and-dance romp "High School Musical 3: Senior Year."
The MTV Movie Awards are a far less serious affair than other Hollywood ceremonies, but it has become popular for its humor and star power, with celebrities hoisting trophies shaped like boxes of popcorn.
"This is the first year we've put the nominee decisions in the hands of our audience," Van Toffler, president of MTV Networks Music, Logo and Films Group, said in a statement.
"From 'Twilight' to 'Slumdog' -- this year's ceremony belongs to our most avid movie fans," Toffler said.
The two films have some similarities, as "Twilight" follows the dangerous romance between an immortal vampire and a high school student, while "Slumdog Millionaire" chronicles the love affair between two children of India's slums who grow up and rekindle their relationship despite threats from all sides.
Both movies star young actors who had been relatively unknown in Hollywood.
"Twilight's" Kristen Stewart was nominated for Best Female Performance, while fellow lead actor Robert Pattinson got a nod for Breakthrough Performance Male.
"Slumdog Millionaire" star Freida Pinto was nominated for Breakthrough Performance Female and her co-star Dev Patel got a nod for Breakthrough Performance Male.
Both films were nominated in the Best Kiss and Best Song categories. "Twilight" also was nominated for Best Fight and it received another Breakthrough Performance Male nomination for supporting actor Taylor Lautner.
"Twilight," a movie from independent studio Summit Entertainment, made $380 million at global box offices. "Slumdog Millionaire," a British film set in India from director Danny Boyle, made $343 million worldwide.
Both films were released in the United States last fall.
"Slumdog Millionaire" in February won eight Academy Awards, including for Best Picture.
The 2009 MTV Movie Awards will be hosted by "Saturday Night Live" star Andy Samberg on May 31 in Los Angeles, and will air live on MTV.
Fans voted online last month during the nomination process, and they can continue to choose their favorite films, cinematic moments and actors. In the Best Movie category, voting will stay open during the live awards show, MTV said.
(Reporting by Alex Dobuzinskis: Editing by Bob Tourtellotte)
---
COPYRIGHT: (c) Reuters 2009. All rights reserved. Republication or redistribution of Reuters content, including by caching, framing or similar means, is expressly prohibited without the prior written consent of Reuters. Reuters and the Reuters sphere logo are registered trademarks and trademarks of the Reuters group of companies around the world.