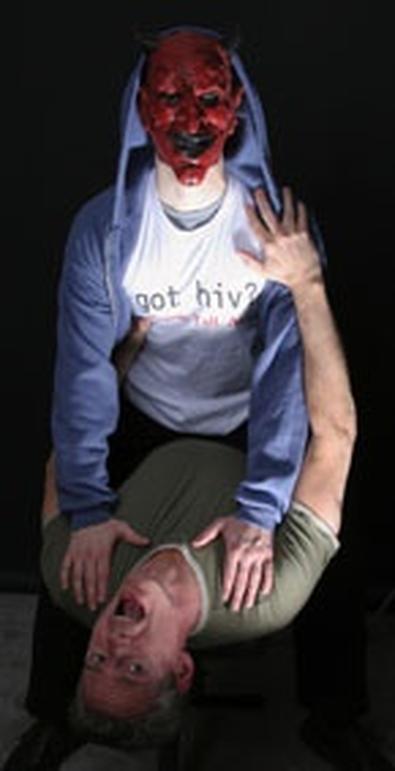 MINNEAPOLIS -- Leah Cooper has seen the Minnesota Fringe Festival from all angles. When she first moved to Minnesota from Los Angeles, she was a "Fringe binger," taking in a host of shows during each August festival. Then she was an artist, producing original works in the festival. Then she served on the board of directors, and then, for the last five years, has served as the event's executive director.
During this year's 10-day festival, currently running through Aug. 13, more than 160 companies are presenting almost 900 performances in 23 venues throughout Minneapolis. These are both traditional stages (such as the second stage at Theatre de la Jeune Lune), plus venues for site-specific works like The Depth of the Ocean, which is being presented in the pool at the YWCA of Minneapolis. Most important, each festival features more than 1,000 actors amid total attendance of 45,000, or about 50 people per performance.
One of the festival hallmarks is that it is unjuried. "There's a recognition from the audience that 'I could be up there,' " Cooper says. Indeed, with more applicants than the festival can handle, entries are selected via Ping-Pong balls. This method, she says, can cause controversy when a certain popular, longtime performers in the festival aren't selected, but it also allows for new blood to take the stage. Selected productions receive five performances, "a lot of PR, and 65 percent of the house." Plus there are numerous workshops, such as how to write a good press release.
Minnesota Fringe participants, Cooper says, are "an interesting mix of three different groups." The first consists of established area professionals, including actors, playwrights, and directors looking to branch out, to present new work, or to offer pieces that would otherwise not find homes elsewhere. One such artist is Steven Meerdink, who is presenting an original work, Bitter Boy's Musical Journey from Negative to Positive, at Red Eye Collaboration Theater. By day, Meerdink is artistic director of Minneapolis Musical Theatre. He was last seen playing Georges in the company's production of La Cage aux Folles. He wrote his play as a way to publicly discuss his HIV-positive status.
"It's one of the scariest things I've ever done, since I'm putting my life and my experiences onstage for everyone to see," Meerdink says.
The festival, he notes, puts several constraints on the performer, including a short span in which to set up, perform, and strike the show. The allotted time to perform -- one hour -- however, has been more challenging: "I have to keep trimming [the play] down. Is this scene important to me or important to the audience? The hardest thing for me is not to just stand up and tell a story, but also to make it interesting for the audience to watch it and bring them into the story."
The second group, Cooper says, consists of young actors who want to try their hand at forming a company, and who find the $400 entrance fee for participating in the festival a good way to test the waters. Several Twin Cities groups have formed this way, such as Ministry of Cultural Warfare which is presenting an original work, The Unbearable Lightness of Being American, in this year's festival.
Says Rachel Flynn, who is working with La Vie Theatre to market Wonderland, a modern take on Alice's adventures: "The festival has a built-in audience, but it also draws a lot of people who are new to theatre." In 2003, the company produced Beer Goggles, a musical, in the festival, selling out its run. Since then, Flynn says, while the company has produced several seasons of productions, the festival still offers "a great opportunity to produce a fairly large show -- there are 19 actors in Wonderland -- with a little less risk. There's a guaranteed support system, and that is nice."
The final group, Cooper explains, includes theatre lovers who aren't interested in making the stage their career but who still want to mount a show, and youth groups.
For more information about the Minnesota Fringe, visit www.fringefestival.org.