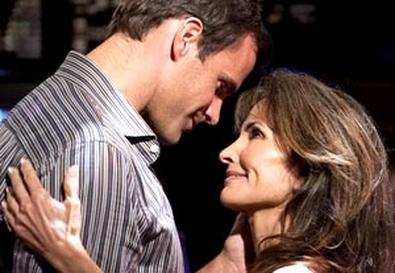 ABC announced today that it has canceled two of its long-running soap operas, "All My Children" and "One Life to Live."
"The Chew," a new food show hosted by Mario Batali, will take the place of "All My Children" when it goes off the air in September. Then in January, a health and lifestyle transformation show, "The Revolution," will replace "One Life to Live" after it ends.
These cancellations leave four English-language soap operas on the air. "General Hospital," currently the longest-running daytime drama in production, is now the only one in ABC's lineup.
Though Brian Frons, president of ABC Daytime for the Disney/ABC Television Group, said he was "excited about our new shows and the shift in our business," he acknowledged "how bittersweet the change is."
Due to the growth of cable and Internet programming in the last decade, ratings have continued to decline across the daytime drama genre. The high cost of producing multiple soaps has led to budget slashing and to CBS canceling "Guiding Light" and "As the World Turns" and to NBC terminating "Passions."
In 2010, ABC relocated "All My Children" from its New York studio to Southern California to save money.
With "All My Children" and "One Life to Live" gone, there are now no more soap operas being filmed in New York City. Two years ago, there were four.
In a statement today, the American Federation of Television and Radio Artists referred to the cancellations as "a devastating loss for thousands of AFTRA members, union crew members, and production staff in Los Angeles and New York." AFTRA said it was speaking to ABC and "communicating with affected members in both cities to ensure they are fully informed of their rights and benefits under the AFTRA Network Television Code."
"All My Children" debuted on ABC on Jan. 5, 1970, as a half-hour show, and seven years later it expanded to an hour. On July 15, 1968, "One Live to Live" also premiered as a half-hour show and ten years later became an hourlong program. Both series have garnered numerous Daytime Emmy nominations and wins over the last four decades.