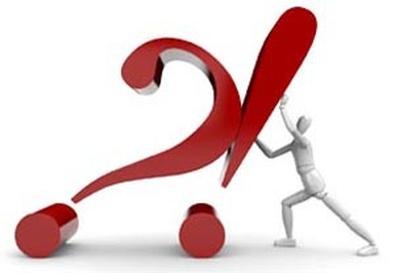 Rick Miller, Rick Miller Agency, New York; clients have recently booked commercials for General Electric, Huggies, and Kraft Foods
I work primarily in print and TV commercials, and in those two areas a type that has been expanding is what we call "ethnically ambiguous." This refers to people of whom you're not quite sure what their ethnic background is. They could be a combination of multiple races and ethnicities. People within that group can appeal to a very large demographic in advertising.
I can only speak for advertising that happens in New York, but I think a lot of this growth has to do with the fact that the commercials are shot here, a very diverse place in terms of races, and also because often these commercials air around the country. Years ago, commercials used to be dominated by Caucasians with a very conservative look, but now there's not as strong a need for that. They're tending to look for people described as "contemporary-looking," who are a little bit more hip or urban, sort of living the good life. People with a glamour-model look aren't as sought-after as those who look more "real."
All races are still in demand right now. The ethnically ambiguous category, however, has expanded majorly in the commercial world.
Cindy Romano, Cindy Romano Modeling & Talent Agency, Palm Springs, Calif.; clients have recently booked commercials for Best Western, Chrysler, and Hyundai
In my opinion, the trend that is currently prevalent is comedic background and improv training. I often hear the following questions and statements: What sitcom has he or she been on? What comedy troupe has he or she been with? Can he or she do improv? Give all his or her comedic background and those projects. Basically, everything is about comedy in the commercial world right now.
Also, more casting directors are looking for actors who look like "real people" or the boy or girl next door. In other words, people who are not often considered "beautiful" are in high demand for commercials. For example, I have submitted materials for very attractive clients maybe 1,800 times recently, and not one of them received an audition. I have, however, a male client who is 5 foot 9 and has a receding hairline. He goes on several auditions a day and books. His success is not just because of his looks, which fit that "real people" aesthetic, but it is also because of his comedic training and his ability to nail the audition.
Right now, casting directors will not even see my "beautiful" clients because of their appearance, but there is still a market for them. I estimate that 5 percent of the commercial jobs out there wish to work with pretty people. Many of the cosmetic companies—like L'Oréal, for instance—want beauties to advertise their facial cleansers, hair products, and skin care. The problem is that a lot of times when a beautiful person is sought, the job often goes to a celebrity. What is interesting is that cosmetic or beauty companies actually want comedic ability now as well. One company may tell me, "We want someone funny because we need her to play a naughty teacher or student." I never hear, "Send us the beautiful girl."
Outside of those cosmetic ads, one's beauty may often get in one's way in landing jobs. I have pretty clients who have worked in comedy. Even on my submission for those clients, I will say, for example, "She is excellent with dialogue, has done comedy projects, can do improv, and worked with The Groundlings." I will list all of those things, and casting directors will still go with people "more real."
Many print ads also wish to work with "next-door-neighborlike" people. This trend in commercials and ads challenges the common thought that only beautiful people find work in acting. Someone with that "real" or "next-door neighbor" look should not expect, however, to just book every commercial job. You have to have the desired training—which again in this case is largely comedy—and the capacity to do very well in auditions.