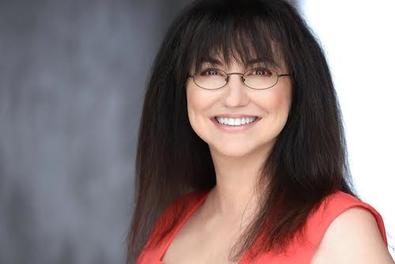 Having worked with parents for these many years, I believe I have identified three types of stage parents. Understanding where you fit within these categories can affect your child's success, your relationships with industry professionals, and your entire family's satisfaction with your child's acting career.
In a nutshell they are: the Hobbyist, the Just Right and the Leaper. So, let's get started.
The Hobbyist. You go on auditions when nothing else is happening in your day. A haircut or nail appointment is reason enough to turn down an audition. It takes you months to provide headshots and you don't update your child's casting profiles. You like being able to say that your child is an actor, but don't take any of the steps necessary to make it a reality or to make your child successful.
The Just Right (aka the Dream Stage Parent). You follow all advice from your manager/agent/team. You attend auditions on time, keep your child's headshots up to date, and keep their profiles on the casting sites current. You rarely turn down auditions sent to you. When called or texted with auditions and requests for audition confirmations, you respond within 30 minutes at the latest (and we love you all the more if you are even faster).
You recognize that your manager or agent is truly your best friend and source of advice. Everyone (teachers, classmates, acting coaches, the woman in the audition waiting room) have ideas and opinions on what will work for your child. You, however, always remember that you are a team and you share these ideas with your manager or agent before you commit time and resources chasing down these ideas. You instinctively know that we are your best sounding board.
You take our requests for acting classes, vocal lessons, and workshops seriously so that your child's skills may be expanded. When your child wants to change their look (hair length, color, add piercings) that you let us know what you are considering before you do it as these changes can seriously affect your child's marketability. You may still choose to do so, but at least everyone can accept the potential ramifications of those changes.
The Leaper. You possess many of the attributes of the Just Right with one additional twist: You quit your job, sold your house, and moved to Los Angeles with no agent or prospects—only the belief in your child's talent. Fate will take it from there.
If you are a Hobbyist, you really need to do a gut check on how invested you are in your child's potential opportunity. If you stay in this mode, you will not last long, for this industry or you will be constantly changing managers or trying to find new agents because either they will move on from you because you are not dependable. Or, you will move on because the work is sporadic to nonexistent and you think it is your manager's fault.
The beautiful thing about the Just Right is you totally get the teamwork relationship. As managers or agents, we see your commitment and we have supreme confidence in your reliability. We are able to do our best work for you. As your kid matures and perhaps wishes to focus more on school or sports, we all are able to adjust smoothly to your child's interests.
For you Leapers out there, you have chosen a path that can easily bring added stress and uncertainty. Suddenly you moved from New York to L.A. and you are almost in a panic because you think auditions should be lined up and waiting for you. When bookings don't come fast enough to meet your heightened expectations you get happy feet and want to change managers and agents seemingly at a drop of the hat. Acting is not always a sprint. Time and patience to become known in an area can take time. It is important that you recognize that complications can arise from your passionate pursuit.
If you are a Just Right or a Leaper, are you always going to be perfect?Probably not! But please don't discount the value of understanding where you are or are not, as it will help you to maintain effective and realistic priorities that will aid your child, your sanity, and your manager's or agent's worth to your child's career.
Like this advice? Check out more from our Backstage Experts!
The views expressed in this article are solely that of the individual(s) providing them,
and do not necessarily reflect the opinions of Backstage or its staff.