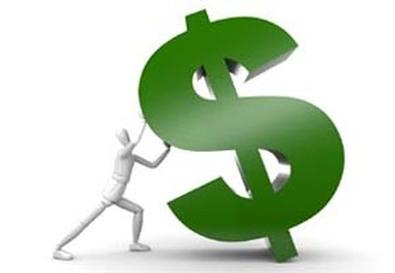 Edna Cowan
Edna Cowan Management, New York
A typical meeting is sometimes like a blind date: You sit down, make some pleasantries, then talk about what you want for the future. If I've seen someone at a showcase or in a show, we'll obviously talk about that.
What's most important to me is getting a real sense of what the prospective client's expectations are for his or her career, then determining whether or not I can help achieve the actor's goals. Every manager has strengths, and if what the client wants is something I can address, then I feel it's a good match. I took a meeting with someone who was actively making Web content. I ended up signing this person right away because I have extensive contacts in that branch of the industry and liked the actor's stuff. That's an example of a great match from an initial meeting.
I think actors can shoot themselves in the foot if they come into a first meeting with an attitude of "Oh, I'll do anything!" Like I said, agents and managers have certain strengths -- some are savvy when it comes to theatre, some when it comes to the Web, etc. Actors should take the time to soul-search and decide what it is they'd really like to go for in the business before taking a meeting with an agent or manager. In doing that, they have a much greater chance of finding someone who will really want to work for them. It's akin to an actor making a strong choice in an audition. It may not be the right choice, but it's the ideal starting point.
Elise Koseff
J. Mitchell Management, New York
As a manager, I always need to find out as much information about a prospective client as I possibly can from a short meeting. If an actor is coming to me without credits, I ask him or her to bring in a picture and résumé, which will help to lead the conversation. There might be some training or a show that might pique my interest, which may then lead to a good conversation and, hopefully, a good rapport. After getting acquainted for a few minutes, I'll then ask the actor to read a scene that I've sent them prior to the audition. For singers, I'll then have them do 16 bars of a Broadway-style song, either a cappella or to a karaoke CD.
This type of meeting would suffice for a child under the age of 13 (we represent kids, teens, and young adults, ages 5–25). For young teens or young adults, then I would most likely have them back to do more scenes. Giving someone different types of scenes only gives us more information about the actor's strengths and weaknesses.
As a professional actor, you shouldn't forget your picture and résumé or the material that you were supposed to have prepared. Don't hide your personality if you have a charismatic one. We need to see the charming part of you, as that's the piece that can help book roles. If you charm me, then you can charm producers and directors. Don't show insecurity and nerves if it's at all possible. Telling me how nervous you are does not build confidence in you as a professional actor. You are an entire package: looks, personality, talent, confidence, and charm.
Christopher Spellman
Spellman Entertainment Partners, Los Angeles
I try to spend as much time as possible with the prospective client, and, really, the more time you spend and let the meeting become free-flowing without looking down at the clock, the more you really get to know the person. At the very least, hopefully, the meeting offers something to the actor even if you don't end up working together, such as guidance in areas he or she wants it in. Just because you're not taking someone on doesn't mean you can't provide that person with the knowledge or understanding you may have. I ask potential clients what their goals are, what they expect from a management-client relationship, if they already have any preconceptions about the relationship. I'm looking for actors with something that's an amazing strength, something that's so strong that you know they can assume a certain position in others' eyes, you know that others will find them as entertaining as you do.
In the meeting, actors should avoid being too cavalier about how they carry themselves and conduct their career. I definitely want somebody to be grounded and a normal person, but at the same time the actor should have it all together. I know actors tend to be focused on acting, and other aspects of their lives may not be together. But when the person's just not focused on his or her career, as much as I want to help, as much time as I've spent with developmental clients, there's only so much you can do. Actors should try to bring as much to the table as possible. Understand that it's more of a partnership; representatives are looking for that. Actors should come to the table not just with the attitude that they're going to be a partner but with the concreteness of their career: The career should have something solid for them to stand on.