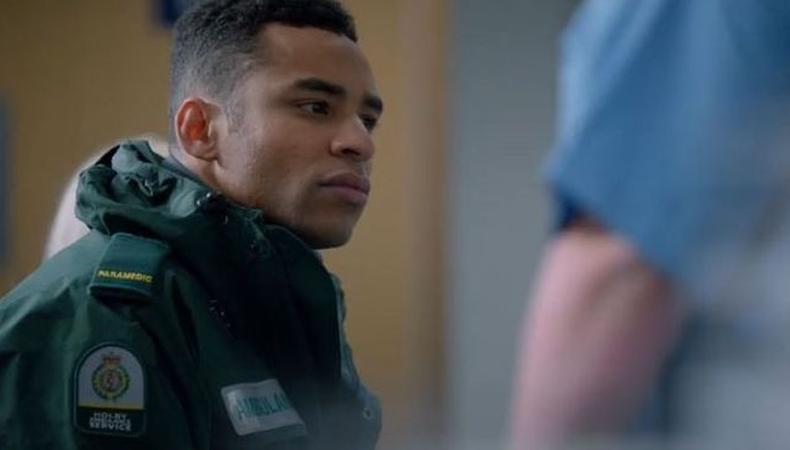 Becoming a regular on a soap is a big deal. Multiple episodes a week are made by long-standing casts, dedicated production teams on tight budgets and schedules and then watched by millions. "Casualty", filmed at the BBC's lot in Cardiff, is the longest-running medical drama in the world. When Welsh actor Lloyd Everitt became a regular it meant upping sticks from East London and relocating back to the Welsh capital. After a year on the show as Jez Andrews, which included some visits to the BBC's sister drama "Holby City", Everitt left "Casualty". Backstage caught up with him to find out what prompted his decision and discuss life as an actor in the soap bubble.
Had you been in a soap before "Casualty"?
As well as featuring in a few episodes of "Holby City", I had a four-month stint on "Emmerdale" when I was younger. That was also my first experience of TV! It gave me a taste of how soaps work and what kind of experience "Casualty" would be. Perhaps it subconsciously made it an easier decision to take another role in a soap but in reality, you never know what environment it will be and how people work until you get on set.
How did it differ from "Emmerdale"?
I thought that "Emmerdale" moved fast but "Casualty" moved even faster!
What was your average day like?
I was up at 6 am, on camera for 8 am and finished around 7 pm. We usually filmed around six or seven scenes a day. It could change though, depending on the complexity of the scenes you might only be able to shoot one or two some days. For instance, if there was a stunt with lots of planning and run-throughs that could take up a whole day.
How far in advance were you getting the script?
The production script comes in two weeks ahead of filming. Once you get to know your character and feel the way they speak you start sending notes or changes to the script back to the writers or talking to the directors and producers. There are 25-30 people writing your character, so it's partially up to the actor to make their character consistent. I'm used to analysing everything like a theatre script but also when the character is in your bones you just know they wouldn't say certain things. Sometimes the team would change it, sometimes it was a compromise and other times they'd stick by the line.
You were there over a year. Did a long-term job given you an opportunity to work in a different way?
Absolutely. The best thing about the job was the speed at which we worked. You haven't got time to think too much and it forces you trust your instinct and go with it. Usually they are right anyway.
I've come out of the "Casualty" a much stronger actor. I've got to learn about the technical aspect of working in front of a camera, everything from knowing how to work wide shots and close-ups to keeping myself in the scene whatever the demands. When I started the job, my approach was to be human, no matter what the shot was. I learnt that there's playing naturally but also the power of balancing that with something dramatic from a technical aspect. It taught me to think of ways of finding techniques that really suited the shot, to tell the story better with just my eyes in a close-up and with my whole body in a wide shot.
There was also the joy of working with people who had been on the show for a long time. They kept me grounded, there was very much a family feel.
What prompted the decision to leave?
The schedule is very demanding, you get two weeks off in summer and another two for Christmas. It doesn't leave time for other work. I left because I wanted to make my own work and go up for other roles that inspired me. Making that decision wasn't hard because I am pretty headstrong, I know what I want to achieve. But I was leaving behind the security of constant work, a steady pay packet. For me it came down to staying true to the reason I was in the industry in the first place.
What would your advice be to actors taking or considering parts in long-running soaps?
To enjoy every moment of it. What's so great about being on camera every day is that you have so much opportunity to develop, to test your skills, to try different things and to take risks. It allows you to discover what you're about as an actor and a person. Embrace that, it's a great journey to go on.
Check out Backstage's London audition listings!