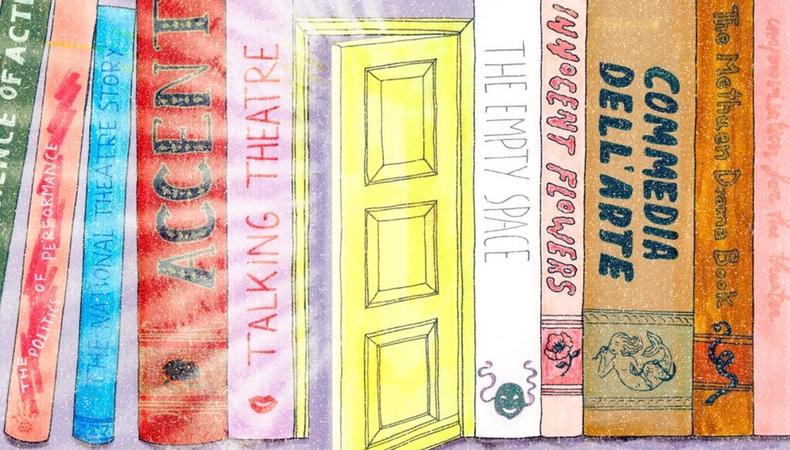 Despite residing in the U.K., Jenny Duffy's roots in casting are squarely within American cinema. During the time she spent in the U.S. in school, she noticed American moviegoers would line up at the theater, excited to see the latest releases. It's something people didn't do in London, and when she returned from the States and marveled about Americans' passion for entertainment, someone suggested she go into the industry. Duffy got into casting with a job at the Royal Court Theatre and later moved into television and film. She has worked on films including "Notting Hill" and series including "Orphan Black." She's currently casting a BBC Three franchise, and all the while continues to seek out the newest talent. Backstage recently caught up with Duffy before she attended a showcase of young talent to share some advice and experiences from her time in the U.K. market.
What do you do with the talent you find at showcases?
Generally, it's just good to know who's out there and to see the schools. It depends on what I'm looking for. Sometimes, if I'm casting something particularly regional, I'll go see those regional drama schools perform. Tonight, I'm seeing a first showcase for a working-class group of young actors from East London. There's always talk about the drama schools, and I haven't seen enough working-class actors, so it's good to support when the occasion comes up.
How has the ratio of actors without training changed over the years?
There is still a premium on trained actors. There are a lot of them, and they are very good. We have them from all over, [but] I don't think every actor needs to be trained. In fact, some of the actors coming up are far better than actors I've seen in the drama schools. The National Youth Theatre is very good; it takes actors from all over the country and trains them for about nine months. It was nice to see a lot of them getting agents. I've cast a handful of them. They're coming out without debt, getting agents, and getting work. I think that's a win-win.
How did your experience in the U.S. shape how you approach casting?
I think lining up to see a film is a very American thing; I wasn't working in the industry at the time, but there was something about it that I absolutely loved. There was an excitement. I always think when we're casting, I want to make it exciting for the viewer. One thing I keep with me is to think a lot about the viewer and be excited. I try to make it creative and be bold.
READ: How to Become an Actor in the U.K.
What can actors in the U.K. do to get auditions or agents if they don't go to drama school?
I think it's difficult even if you're coming out of drama school, but I think if someone is passionate about acting, you're going to be affiliated somehow with a youth group. You can do acting in school or at your college, and you can then take that to the next level. If you're up north, you might be at some of those drama schools like the Television Workshop, you can try to get into a play, and you're somehow going to get seen if you're in a theater group. If you're somehow connected to your acting workshop or acting at school and you go to the next level, we will find you—even if you don't have a degree that says you can act.
What do you want actors to know from the point of view of a casting director?
I just want people to relax, be truthful in the role, and give their best interpretation of the role. Then they should be open to feedback from the director and be able to take that direction. It's about being yourself, having a plan, and knowing this is how you see the character. Do your very best and really don't try to second guess. People try to give me what they think I want, but you just can't second guess. Even I can't second guess when I'm working with a director. Sometimes you've got to be so honest, and even if it is so wrong, it could be so right that someone will really like and hadn't seen it that way. You have to be brave and you have to be confident in [what] you are going to give.
What are some dos and don'ts for your audition room?
I've experienced an actor coming in with chewing gum and chewing right through the reading. It's certain things like that, small things, that you shouldn't do. Spit the chewing gum out before coming into the room. Be at ease when you're in the room. If you're not really experienced, at least come prepared for us to ask some kind of questions that you think you're likely to be asked so that we can know a little bit about your personality. What do you like? What's your favorite show? Be able to look a person in the eye. Just be yourself. If you can't show up, call an agent so they're able to relay the message. All that kind of professionalism is important. It's those obvious things that sometimes might not feel that obvious.
What is something actors don't realize about what you do?
I suppose it's really understanding that as a casting person, we don't make the decisions. We have influence in certain roles definitely, but the actual decision is made way, way up. I just see that I want to bring in the right actors for the role. There are great actors that I love, and sometimes they are just not right for this particular project or role, and that's the way it is. It's understanding that each role requires something different, and I have to abide by that and do my best to have influence. Actors should also know that sometimes they can do a great reading, but they have to realize who else is in it and we have to ask, "Will he or she work with the other cast?" If we wanted someone who was 20 but we ended up casting a 40-year-old, that 40-year-old will impact the initial casting. Things change. It's very fluid, and so I think it's good for the actor to know that it's not personal. An age of an actor can change so quickly in the role, and that will affect the chemistry with the others cast. The actor thinks they did a great audition and did everything right. Then something changes. Yes, it was a great audition. It's not personal. There's been a development, and that happens.
Ready to find an agent? Browse Backstage's Call Sheet talent agency listings!