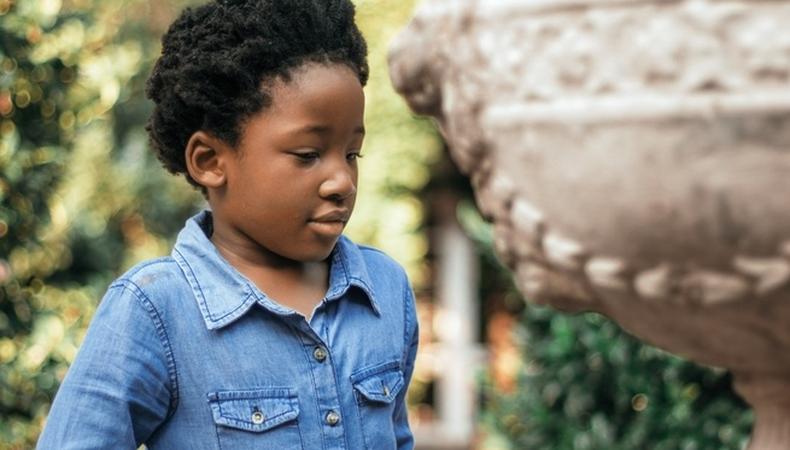 Hello and welcome to one of our shoutouts for projects casting around the U.K. As always there's a mix of opportunities for all ages, abilities, and locations but do remember to check if you fit the bill before applying. Although we make every attempt to verify castings before we hit publish, please ensure that you do your own research before firing off those headshots and Backstage links.
"Talia"
Short film "Talia" is casting now ahead of a shoot in late August and September. Directed by Cara Bamford, this family drama follows a spirited ten-year-old girl called Talia who moves to the city to live with her father after her mother dies. When exploring her new surroundings ends in trouble, she's confined to the garden and meets the elderly lady next door. The two share experiences over the garden wall and form a unique friendship.
The team is casting the lead role of Talia, for a female actor, aged 7–12, who is of mixed race or black African ethnicity. She's tough, inquisitive, and nothing can get in her way except her dad.
The production is casting the film's adult roles as well.
Wyatt is for male talent, aged 35–50, that is mixed race or black African ethnicity. He's Talia's dad, struggling to keep up with the demands of a young daughter. Measured, introverted, and calm, he rarely appears frazzled even if he is.
Female talent, aged 50–70, is wanted to play Fareeda. She's the old woman next door who loves her garden and the retired life. Talia is the shock she didn't realise she needed. The role is open to BAME performers.
"Talia" rehearses at the end of August or beginning of September, depending on cast availability. It shoots over two weekends, Sept. 15–16 and 22–23 in Bristol. Please note this is an unpaid opportunity but the cast will have all expenses covered, including food and transport, as well as an IMDB credit, copy of the film, and mentoring support.
Check out the casting notice for more information and to apply now.
Check out Backstage's London audition listings!