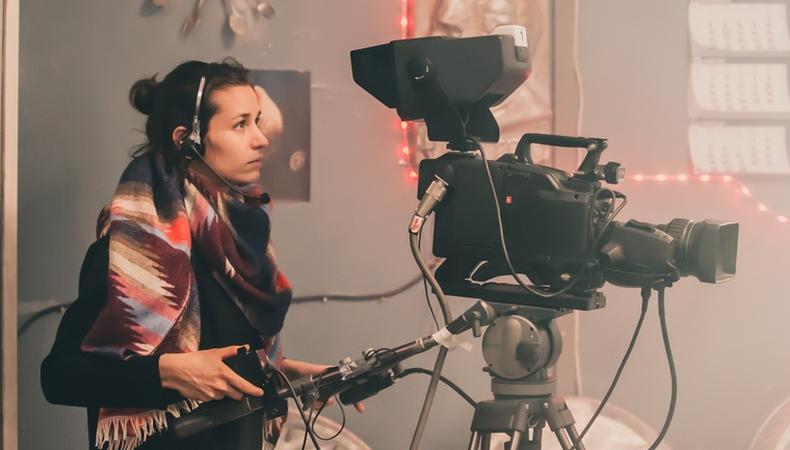 Step into the shoes of the artist! Turner Prize-winning artist Gillian Wearing is currently putting together a cast of Gillians for a short film and is looking for actors of all ages, genders, and ethnicities who can embody herself. Plus, a series about three young girls who discover magic is casting its lead roles, a TV advert for a major airline is seeking quirky kids, and expressive and energetic models are sought to help advertise a new app.
UNTITLED GILLIAN WEARING FILM
Turner Prize–winning artist Gillian Wearing is casting perceptive actors to play her in a short film. Male and female talent, aged 22 and older, is wanted to portray Wearing, though the actor does not need to look similar. Casting and shooting will take place throughout July and August in the London area. Pay is £250. Apply here!
"SECRETS OF MAGIC"
Casting is underway for "Secrets of Magic," a kids adventure TV series about three girls who find a book and the secret power of magic. Young female talent, aged 10–16, is wanted to play the lead roles of Madison, Kirsty, and Josie. There are additional roles for talent, aged 2–70, including several lead roles. Shoot dates will take place in the Kent, England, area. Pay varies by role, rates TBD. Apply here!
TV ADVERT/STILLS FOR A MAJOR AIRLINE
Striking kids with interesting physical attributes, such as ginger hair, gaps in their teeth, and more, are wanted for a TV advert for a major airline. Kids, aged 5–12, are being cast for the spot. No prior experience is necessary. The shoot will take place the last two weeks of July in London. Professional pay will be provided. Apply here!
MOBILE APP - SHORT SOCIAL CONTENT
A short promo video for a mobile money transfer app is now seeking models. Two expressive and energetic models, aged 18–40, are wanted for the video, which will potentially be used on Snapchat and Instagram. The video will shoot on July 9 at St. Albans, Hertfordshire. Pay is £13 per hour. Apply here!
Check out Backstage's London audition listings!