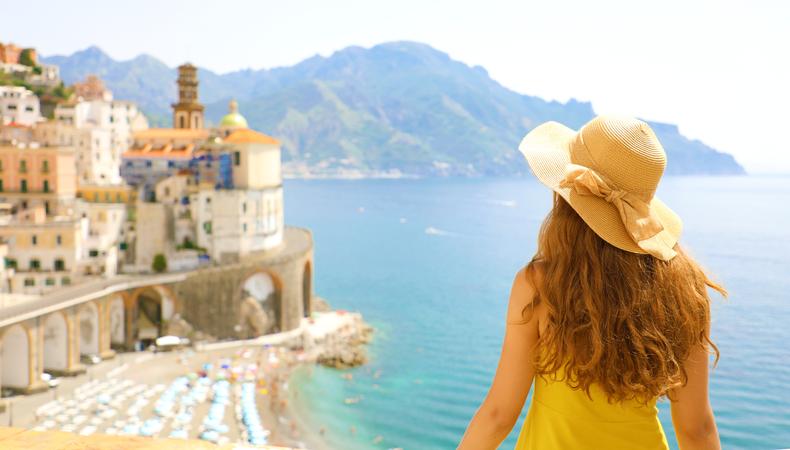 Live in the lap of luxury this month with the top gigs in today's roundup! A female model is wanted to board a luxury yacht in the Amalfi Coast for a promotional shoot. Plus, a dating game app is seeking a voiceover artist, a tissue brand is casting families for a commercial, and a sci-fi drama needs leads and more.
LUXURY YACHT SHOOT - AMALFI COAST
A classy and elegant-looking London-based woman, aged 33–44, is sought for online and private brochure advertising for a superyacht traveling in the Amalfi Coast. Applicants must be confident in swimwear and swimming, jet skiing, etc., and with doing their own make-up. Shooting will take place on Sept. 22 and 23 on the Amalfi Coast, Italy. Travel will take place from London on Sept. 21 and return on Sept. 24. Pay is £650. Apply here!
"GEEBLE"
"Geeble," a mobile app designed as a game for singles to find each other in the wild, is now seeking an introductory video and gaming voiceover actor. A male actor, aged 18–59, is wanted to voice the video. Recording will take place over five days in December, dates TBD, in London. Pay is $500 per day. Apply here!
TISSUE BRAND COMMERCIAL
Real families are now wanted for a commercial for a well-known tissue brand. The production is seeking different combinations of families that would cover three generations of family members (children, parents, and grandparents). Children, aged 3–11, and parents, aged 25–45, are specifically wanted. The shoot will take place on Nov. 5 in London. Both families will be paid a shoot fee but one will receive a buyout of approximately £10,000. Apply here!
"HUMMINGBIRD"
"Hummingbird," a drama-sci-fi short film about a man who buys a device enabling the storage and replay of memories, driving him to addiction. A male actor, aged 25–38, is needed to play the lead role of George. There are also two supporting roles available for talent, aged 22–55, including George's ex, Kamila. The film will shoot for five days between Nov. 9–14 in London, with rehearsal dates TBD prior. Pay is a negotiable £50 per day, with a copy of the final film and invitations to festivals. Apply here!
Check out Backstage's London audition listings!