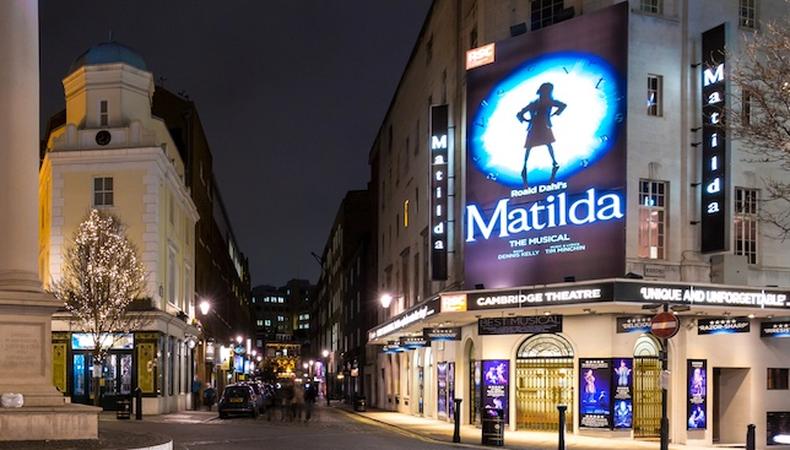 Today's casting roundup needs you to be a little bit naughty! An upcoming touring production of Dennis Kelly and Tim Minchin's "Matilda the Musical" is seeking its Matilda, as well as Bruce and other classmates! There are also roles available in a Royal Shakespeare Company production of "Twelfth Night," as dancers on a cruise ship, and in ongoing, upcoming productions with Good Panda!
"MATILDA THE MUSICAL"
Be a little bit naughty and join the cast of "Matilda the Musical" in the title role! Based on the book of the same name by Roald Dahl, the musical follows Matilda, a young girl with the gift of telekinesis who overcomes obstacles caused by her family and school and reclaims her life, as well as the life of her teacher. A young female actor, aged 8–12, is needed to play Matilda. Talent should be no taller than 4'3". There is also a role available for a young male actor, aged 8–12, as Bruce, and several roles available for talent, aged 8–13, to play classmates. Rehearsals and performances run December 2017–September 2018, touring Ireland and the U.K. All roles are paid. Apply here!
"TWELFTH NIGHT"
The Royal Shakespeare Company is currently casting actors and musicians for an upcoming production of "Twelfth Night." Actors, aged 18 and older, who can double as string players (violin, viola, or cello) and woodwind players are needed for the play. There is also a role available for a supporting actor, aged 18 and older (does not require ability to play an instrument). Performances run Nov. 3–4 and 15–17 in Bath, Exeter, and Tiverton. The production pays profit-share with a crowdfunding campaign. Apply here!
BOR PRODUCTIONS OPEN CALL
Bor Productions is currently seeking "exceptionally strong all round dancers," aged 18 and older, for performances on cruise ships. Female talent should be 5'6"–5'8" and male talent should be taller than 5'11". There is an open casting call on Sept. 4 in London. Cruise contracts run through the winter with additional contracts starting in early 2018 throughout the U.K. Professional pay will be provided. Apply here!
GOOD PANDA, ACTORS
Good Panda is seeking talented and highly motivated actors, extras, and voiceover artists for future projects. Male and female talent, aged 18–36, are needed as actors and models at the production company. Productions will shoot in and around London. Pay is commensurate with experience. Apply here!
Check out Backstage's London audition listings!