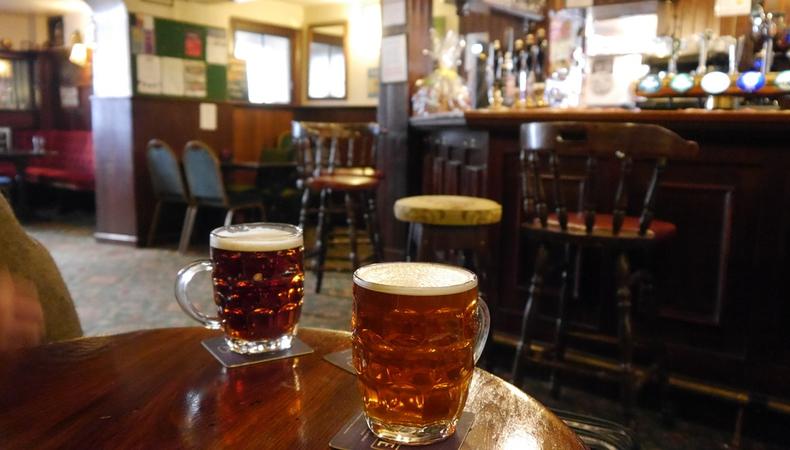 Happy Friday, U.K. actors! You've made it through another week, so why not reward yourself with some acting opportunities? In our roundup today we've got a nonunion musical, student films, and other great gigs of all sorts!
"QUIZ NIGHT: THE MUSICAL"
East Of Brighton Theatre Company is casting nonunion talent for its upcoming production of "Quiz Night: The Musical," a piece which "incorporates an actual pub quiz alongside some musical theater content [focusing] on our two main characters and their heartrending misunderstandings." A run is slated for May 10, 17, 24, and 31 at the Brighton Fringe Festival in Brighton, U.K. Pay will be a profit-share.
"DONE AND DUSTED"
"Done and Dusted," a student film and "gangster mob comedy based on London's underworld," seeks actors for several lead, supporting, and day player roles. Filming will take place in London, on to-be-determined dates.
PANTOMIME THEATRE UK
Seven male and female actors ages 18 and up are sought to join Pantomime Theatre's 2017–18 season. "All types" of talent will be needed to play principal and ensemble roles in various cities throughout the U.K.
"A NIGHT IN THE LIFE"
Casting is underway for a lead and two supporting roles in "A Night in the Life," a project for London Film School. The piece, depicting "an insomniac trying to get through the night, accompanied by her pet dog and a mysterious neighbor," will shoot April 14–18 in Central London and will pay £90/day.
For more gigs across the pond, check out our U.K. casting calls!
And visit Backstage's YouTube channel for tips all actors can use!