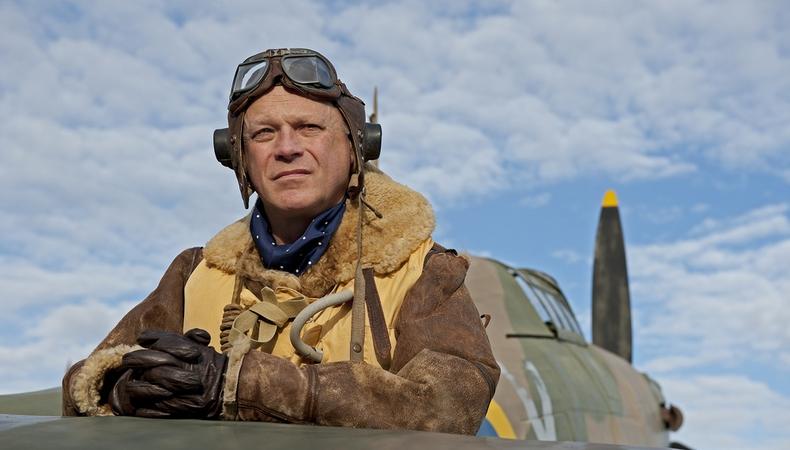 Set your sights high with the opportunities in today's casting notices! There are roles available in "Cover," a proof concept for a WWII TV drama, including the male lead. There are also several roles available on stage this season in LAPA's "Sword and the Dope," Beyond the Horizon's "Oedipus" or "Antigone," or a London production of the Gershwin musical "An American in Paris!"
"Cover," a proof of concept for a new WWII drama television series, is currently looking for actors to fill three lead and supporting roles. A male actor ages 30–40 is needed to play the lead role of James, a British RAF combat pilot who crashes his plane on German soil during an attack and switches uniforms with a dead German soldier in an attempt to survive the battlefield. A female actor ages 30–40 is needed for the role of Lisa, a German nurse. The actor should be blonde and able to pass for a native German (ability to speak German a plus). There is also a supporting role available for a female actor ages 50–65 who speaks German (native German speaker is a plus). The production rehearses mid August and shoots late August in Ealing, London. Pay is £75 per day, including expenses. Apply here!
Casting is currently underway for "Sword and the Dope," a family comedy musical about King Arthur and the Knights of the Round Table, produced by the London Academy of Performing Arts. Male and female actors aged 18–50 are needed for multiple lead and ensemble roles in the show, including the show/tale narrators, Bosstock and Rumpkin, Sir Percival, and the Black Knight. Good comedic timing, singing, and dancing ability, and panto/drag are essential for specific roles. Rehearsals begin Aug. 14 in Central London. The performances run Sept. 5–30 (with a dress rehearsal Sept. 4) at Waterloo East. Pay is £250, plus profit share. Apply here!
Following its critically-acclaimed 2017 tour of "Richard III," Beyond the Horizon Theatre Company is seeking actors for its upcoming touring productions of Sophocles' "Oedipus" and "Antigone." Male and female talent aged 18 and older are needed for all roles in the productions. Performances run in Spring 2018. Equity minimum pay will be provided. Apply here!
A London production of the George and Ira Gershwin and Craig Lucas musical "An American in Paris" is currently casting dancers. Male and female talent aged 18 and older with extensive ballet training and classical technique (including pointe for women) are sought for the show. Ability in jazz dancing and singing is a plus. Contracts run from early 2018 in London. Professional pay will be provided. Apply here!
Check out Backstage's London audition listings!
Save