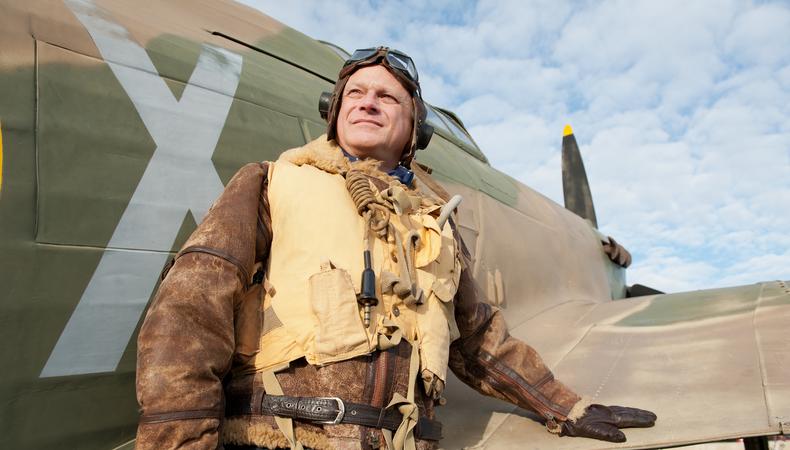 Wrap up the long week with one last shot at a great casting opportunity. The latest comedy show from Willis & Vere is going on the road and is casting a pair of Scottish actors for its leads. There are also lead and supporting roles in an indie short film about a teen who struggles with his identity, and a musical at Granary Theatre in Ireland.
A SERIOUS PLAY ABOUT WORLD WAR II (TOURING COMEDY SHOW)
Adam Willis and George Vere of the comedy duo Willis & Vere are currently casting for their second comedy farce following the success of their debut play "The Starship Osiris." Two Scottish actors, aged 35–55, are wanted to play the lead roles of The Policeman and The Policewoman. There is also a supporting role for a male actor, aged 50–80, to play a minor character who is onstage a lot. There is an audition on Dec. 2 in London, England. Rehearsals will take place once a week from December to February 2018. The play will perform at several festivals in the U.K. in 2018, including Leicester Comedy Festival and Edinburgh Fringe Festival. Actors will be compensated five percent of the earnings from the Edinburgh run to be paid out in late 2018, with travel and accommodation outside of London provided. Apply here!
"DUPLICITY"
Casting is underway for "Duplicity," an independent short film about a teen who struggles with identity, taking place at a London high street and surrounding areas. A young male actor, aged 15–17, is wanted to play James, the lead role. There is also a role for a supporting female actor, aged 35–55, to play James's mother, a traditional Muslim woman who wears a hijab. The production will take place in early January in London. Pay is £50–75 per day, depending on the role. Apply here!
"PUNK ROCK"
Join "Punk Rock," a musical playing this winter in Cork, Ireland. Talent, aged 18–22, who can play 17 years old are wanted for the production. Singing ability is essential. Rehearsals begin Jan. 8, with performances Feb. 1–10 at Granary Theatre in Cork, Ireland. Pay is €450 per week. Apply here!
Check out Backstage's London audition listings!