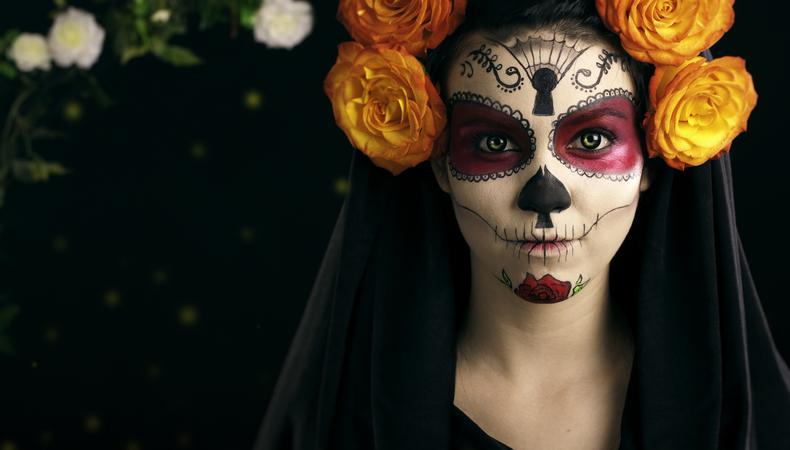 Do not let the week end on you without chasing down one of these great casting opportunities. The short film "Dia de los Muertos" is currently seeking a young Hispanic or Latina actor to play its non-speaking lead role, plus a major supporting role. There are several other lead roles in other productions available, including the character-driven short film "Portsdown Park," as well as "The First Day," a short seeking a young South Asian actor. Or, break away from it all and join a girl group, now looking for members.
"DIA DE LOS MUERTOS"
"Dia de los Muertos," a short student film from Goldsmiths University about a girl who has lost her sister and is connecting to her in a dream during the Mexican Day of the Dead, is currently casting two roles. A young female actor (Hispanic or Latinx preferred), aged 14–20, is sought to play the lead role of Isabella. There is also a supporting role available for a female actor, aged 18–25, to play Valeria, Isabella's sister. There is no dialogue involved for either role. Production will take place Jan. 24 and 28 in London. Pay is £100 per day. Apply here!
"THE FIRST DAY"
Join "The First Day," a short film set in the 1980s about a Sikh Indian boy who is collected by bus from a school miles away from his home, in the lead role. A young South Asian actor, aged 13–18, male or a female who can pass as a boy is wanted to play Guti. Long hair is preferred but not essential. The film will shoot in January 2018 in London. Pay is £125 per shoot day and £75 per rehearsal day. Apply here!
GIRL GROUP FORMATION
Ladies, get in formation as part of a new girl group that is a mix between the Spice Girls and Pussycat Dolls. Four women, aged 17–21, who are able to sing and are flexible in terms of commuting and dancing are wanted. Rehearsals will take place at least twice a week, dates TBD, in the Greater London area. Pay is TBD. Apply here!
"PORTSDOWN PARK"
Casting is underway for "Portsdown Park," a character-driven social realist short film about Natasha, a 14-year-old girl who lives with her neglectful mother as the last residents having to take action and leave before the council tower block they live in is demolished. A young, mixed race female actor, aged 13–18, is wanted to play Natasha. MLE accent is preferred. "Portsdown Park" will shoot March 16–20, 2018, in Hampshire. Pay is £90 per day. Apply here!
Check out Backstage's London audition listings!